Welcome to the Hottest Phone Sex Site on the Internet!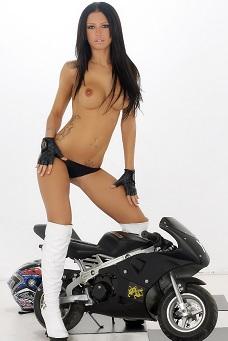 Giantess Jenna-May
Do you get instantly aroused when you see a woman tower over you? Do you fantasize about her dominating you? If you are have a giantess fetish chances are you know that there are various forms of giantism. Whether it be a Crush Goddess fetish, a wrestling fetish, a shrinking fetish, seeing a woman play with car toys etc I do it all.

Just imagine me making you my prey and forcing you to obey my every command. The fear you will have of me over powering you will be immense. You will worship every part of me starting from my large feet right up to my ridiculously long legs to my giant clit. Tell me what turns you on about a Giantess I want to know more. You should know that I do several forms of giantess fetish role-play so if you like what you have read give me a shout at 1-800-485-9561 for some no limits Giantess phone sex.

Some of my other phone sex specialties include: squashing phone sex, face sitting phone sex, wrestling phone sex, foot fetish phone sex, sissy phone sex, domination phone sex, ass worship phone sex, leg fetish phone sex, feeder phone sex, humiliation phone sex, sph phone sex, giantess phone sex, gigantic phone sex, shrinking phone sex, shrinking fetish, and more!
Call 1-800-485-9561 to see if I am available.
Giantess Jenna-May's Latest Pictures
Giantess Jenna-May's Latest Shouts
There are no shouts at this time
Giantess Jenna-May's Latest Audio
There is no audio at this time
Giantess Jenna-May's Private Blog
There are no shouts at this time
What others have to say about Giantess Jenna-May
There are is no feedback at this time