Welcome to the Hottest Phone Sex Site on the Internet!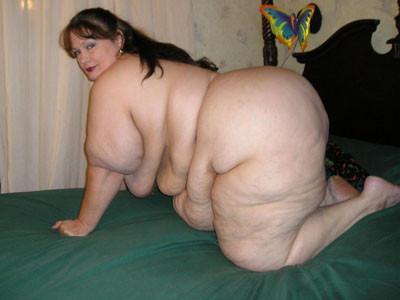 Ruby
Hello to all of my sexual friends out there.

As you can see I am a very large woman who is very comfortable with her body and I love to show it off.

I enjoy a real hard fuck and you better believe I will suck the cum right out of you haha.

I am very open minded with a fantastic imagination which is great when it comes to role playing.


I can be very good at giving over the knee spankings and I love to wrestle!
I am available most days and evenings. You can just call me to see if I am available.
Ruby's Latest Pictures
There are no gallery images at this time
Ruby's Latest Shouts
Cum squeeze my big tits and lay on top on my pillow of flesh. Feed your cock to me I have every hole waiting for you
posted 10 months, 3 weeks ago
This big woman is waiting to feel your cock in every hole on my body. Cum suck and fuck me all night baby
posted 1 year, 6 months ago
BBW hot for hard cock Cum turn this big Momma into your body slammin friend for awhile
posted 1 year, 11 months ago
Baby I know you want to romp and roll in my fullness Cum play with me and let me be ALL you desire
posted 2 years, 6 months ago
This big beautiful plump babe is just waiting to show of her voluptuous ass and tits to my newest playmate. I will rock you cock right off if you aren't careful. Can you handle ALL of me?
posted 2 years, 9 months ago
Cum play for a hot steamy fat fuck this weekend. My large curves can smother your cock in more ways than one baby I love to suck cock after it has been in the folds of my plump pussy
posted 4 years, 7 months ago
I want to get fucked good and hard.....feel a nice big cock between my pussy lips, or even tit fuck for awhile
posted 4 years, 11 months ago
Playing with myself is starting to bore me I want someone to lick every fat inch of my body, then smother my face with cum....you in?
posted 5 years, 5 months ago
Granny was so happy to see the man who mows the lawn. He brought a helper this time. When they were done they came in to get their pay. I was ready with a wet pussy & a hot mouth. They filled me so full of cum. I payed them double. They both said my lawn needed mowing once a week.
posted 5 years, 9 months ago
Baby, it's time for all of your BBW fantasies to come true. I know you secretly love fat chicks, so here I am to pleasure you. Just give me a call and your wish is my command......ALL OF ME.
posted 6 years, 10 months ago
waiting for you to fuck me hard.let me smother you between my big tits you can lose your face in my thunderous thighs while you eat my pussy. I will cum on your face and drown you with my juices
posted 7 years, 4 months ago
Not realizing the neighbors had just moved in next door. I was out sun bathing nude. I hear a whistle at the fence so I go introduce my self. Only to find a large cock poking through a hole. Being a granny slut I grabbed it liked it & sucked it soon had pre cum oozing out the head. Mmmm it was so tasty I could not stop. As I swallowed it hole it got harder & harder. To my delight the cock spit a loud to fill my mouth. I sucked it till every last drop was in my mouth. As i finished him off A sigh of relief a cheerful thank you & it was gone. Granny Peggy 1-800-485-9561
posted 7 years, 7 months ago
Where's all my guys that want to roll in the sack with this big girl. I am in the mood to wrestle and fuck....call me baby, you wont be disappointed
posted 7 years, 9 months ago
Succulent like a watermelon, my chubby knockers can definitely bury your cock as can my plump puss
posted 7 years, 11 months ago
Now that I have a new toy, why don't you bring yours and we can fuck each other senseless. My big tits, need some attention on this chilly winter night.
posted 8 years ago
Cum taste my sweet chubby honey pot,and feed me something big and full of juice baby
posted 8 years ago
Ruby's Latest Audio
There is no audio at this time
Ruby's Private Blog
Granny Peggy gone Wild
May 15, 2012
Granny Peggy would just love to say
Wow what do you do when a granny my age is sexually attracting men & women half my age. Every cock, tongue & toy my ass hole, pussy & mouth can get. With more sex drive than 30 years ago my holes are craving attention. I was so sex starved I fucked the UPS man yesterday. The 3 men working on my house filled all my holes at 1 time. My friend next door is bringing her husbands small dick over so I can teach him how to properly please us. I have just discovered how sexually hot phone sex is.. So cum please Granny or be pleased with your fantasies, fetishes, cocks tongues & toys GRANNYS UP LATE.
Granny Peggy. 1-800-485-9561
VALENTINE'S SLUT
Feb 15, 2012
This big babe is posing in red lingerie for you and my hairy pussy is showing to it's best advantage. I am sure you agree that I would be at my best with a big cock but showing off that plump body will have to do until I lose some of my shyness which takes about 30 seconds. My bright smile hides a glowing personality and once I relax, I will be more than most guys can handle.
Do you think you can handle this big babe?
Boots
Jan 06, 2012
Pussy in boots or chubby in boots, I am not sure which sounds best as both describe me, not that I need a description…
Use your imagination for just one moment, I am squatting in this position and you are laying on the bed with your head positioned just underneath my hairy pussy, looking up and admiring the view, not just of my pussy but of my chubby belly sticking out.

Then as your dick hardens I slowly lower myself onto your face grinding into you and inviting your tongue to work some magic on me.
It isn't long before I am pulling up my dress to reveal my chubby belly over-hanging slightly as you drive your hard cock into my folds of my pussy.
Bury your cock in me baby.
Fuck this fatty good and hard.
Tasty Tits
Dec 10, 2011
Feeling naughty and raunchy i went shopping at the LoveShop for a new g-string. Damn this feels like it should have my cum all over it, so I asked the guy at the till if he could help me break it in. He locked the front door and led me to the back room, slid the slinky panties across my plump pussy,and fucked me hard on a bench. We both came all over those panties and broke them in good.
FUN FAT FUCK
Nov 21, 2011
Baby, I am so horny. I want a nice hard cock to ride and let you bury your meat anywhere you please in the folds of my voluptuous body. Imagine your cock buried in my fat ass, while it jiggles like jello when you fuck me.
Fat BBW Chubby Sex
Oct 01, 2011
Plump nasty gigantic fat ass Ruby
I cant keep my hands off men and my mouth off a cock. Every single day I go out on the town, dressed in some tight revealing top and I seduce men.
When I pick one, I bring him back home where I unleash all of my sex skills and let him drill my chubby pussy while he is smacking my enormous fat butt. What a gal!
I love to be the fat fuck of the town
INDIAN SUMMER
Sep 12, 2011
The heat is so extreme still into September.
I have sweat dripping from my big tits, down my rolls and into my chubby pussy.
Imagine cumming in my folds and letting your cum run ith my sweat.
Mmmmmmm
Fat Slut
May 25, 2011
I am a dirty cum slut wanting to suck a fat cock for a big load of semen that I can lap up, swish around my mouth, and swallow down in one big gulp.
Then bury that same cock into my plump pussy and fuck over and over till it is drained.
Horny
May 13, 2011
This bbw slut is always ready to do anything to satisfy all your inconceivable dreams. I know all about men's satisfaction and can please guy with all my chubby humps and hot plump pussy
Fuck Blog
May 05, 2011
Just check out my body.
I am as beautiful as one of those big curvy clouds in the sky!
All my curves and folds and chunks of sexy fat!
Somewhere in my folds you will find the most cock hungry, hot, wet pussy ever!
It has that rich pink color and it's aroma and taste is terrific!
I welcome you to bbw heaven, where you can fuck me and be on cloud 9
Buried deep in sexy fat
IT'S CHOW TIME
Aug 05, 2011
I want to show you what a real woman is capable of.....ALL of me.... You know for sure BBWs go off in the bedroom and sure enough I prove I love nothing more than chowing down on a hard wanger. Of course once snack time was over I had to get the main course which was a good hard fucking!
I LOVE PLAYING WITH MY FOOD
Teacher's Pet
Apr 26, 2011
I had to go to Parent teacher interviews for my niece when my sister was out of town.
I so wanted to sit at home and watch some fatty fucks online.
Waited for my turn then went into the classroom.
The teacher was a handsome man, late 30s, around 250lbs.
He eyed my big ass as I walked over to his desk.
The interview went well, the last of the evening,and I ended it with his cock in my mouth and a gracious tit fuck between my big ones.
I want to go back to school and be that teacher's pet
I could bury him in my folds at any recess
RUBY'S TUESDAY
Apr 13, 2011
Feeling raunchy and waiting for a strong man who thinks he can take on this woman. I mean all of me, from head to toe, back to front and every inch in between.
I am so horny I could swallow a cock whole with my chubby pussy
My big tits are begging to be played with.
Cum play guys, if you think you can handle me......all of me ;)
FAT FUCK
Mar 28, 2011
Baby I am a BBW sexpot. I am spicy and love black cock. I've got a big plump ass and a set of juicy floppy tits that beg to be squeezed. Let this chubby girl eagerly spread my big thunder thighs wide for some rough riding.
So horny just waiting for my dream fuck.
Been watching some fat girls fuck and it makes me crave having a big thick cock buried deep inside my swollen fat pussy.
I am dripping wet and waiting for my chubby chaser fuck prince to call me.
Wet and waiting baby
What others have to say about Ruby
There are is no feedback at this time