Welcome to the Hottest Phone Sex Site on the Internet!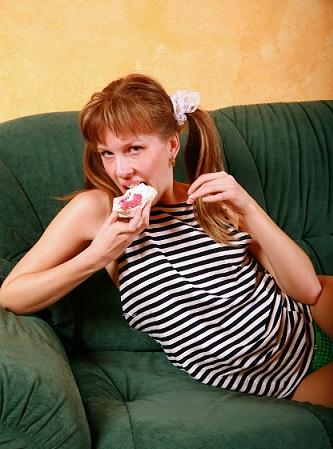 Sploshing Suzy
Are you in the mood to be naughty? Growing up we were always told not to play with our food. Well today we are going to break those rules and get really messy. When it comes to playing with food what gets you off?

Do you fantasize about having a bowl of spaghetti dumped over your head? Sticking different types of food being stuck up your ass? Perhaps even making an ice cream sundae and placing it on top of a beautiful woman and licking every inch of it off of her body? Whatever your sploshing desire is I will cater to your every need.

Doesn't combining food and sex just make it more tastier? I love having honey licked off of my nipples and watching it drizzle down between my legs. Looking down and being able to watch someone beneath me cleaning me with their wet tongue just makes me so horny. If you are in the mood to go wild and get off with food give me a shout at 1-800-485-9561 for some wet and messy sploshing phone sex!

Some of my other specialties include: Taboo phone sex, feedee phone sex, feeder phone sex, wet and messy phone sex, anal training phone sex, age play phone sex, sissy phone sex, domination phone sex, squashing phone sex, foot fetish phone sex, cross dressing phone sex, spanking phone sex and more!
Call 1-800-485-9561 to see if I am available.
Sploshing Suzy's Latest Pictures
Sploshing Suzy's Latest Shouts
There are no shouts at this time
Sploshing Suzy's Latest Audio
There is no audio at this time
Sploshing Suzy's Private Blog
There are no shouts at this time
What others have to say about Sploshing Suzy
There are is no feedback at this time