Welcome to the Hottest Phone Sex Site on the Internet!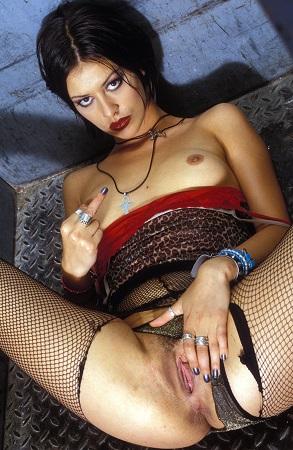 Sadist Avery
What the fuck are you looking at? Ya I am talking to you. Are you sure you dare to fuck with a twisted
bitch like me? I have been told that I have a sadistic personality disorder. In other words I lack concern for people and derive pleasure from harming or humiliating others.

So yes it sounds about right. For all those with a castration fetish I guess I would be perfect for you. If you are looking for someone to humiliate the fuck out of you then again I guess you have come to the right page. I do have various degrees of pain and humiliation that I use of course, you just have to tell me just how much of a little bitch really are.

If you would like to enter my dungeon of pain and humiliation then let the games begin shall we. Call 1-800-485-9561

Some of my other specialties include:

Ass worship, Foot worship, Body Worship, Teasing and denial, Orgasm denial, Masturbation instruction, guided masturbation, masturbatrix training, panty fetish, pantyhose fetish, heels and stockings, men wearing panties, small penis humiliation, verbal humiliation, masturbation humiliation, cuckold humiliation, group humiliation, armpit/body odour humiliation, pervert humiliation, foot fetish, shoe fetish, boot fetish, boot licking, boot worship, shoe dangling, toe sucking, shoe domination, messy (food stepping) crush fetish, cuckolding, slut wife, creampies, feminization, sissification, crossdressing, sissy maid training, cock teasing, panty-teasing, blueballs, extreme teasing, medical fetish, breast enlargement, transformation fetish, giantess, shrinking, collar and leash training, anal training, boot camp fantasies, interrogation, gloves and hands fetish, queening, smoking fetish, spitting, body worship, cum eating, cock tease princess, eat your own cum, male chastity, orgasm edging, panty fetish, public humiliation, strapon phone sex, castration phone sex, forced bi phone sex, auto-fellatio, snowballing, Sci-Fi Fantasies, tickling, wrestling, boxing, strap on pegging, stroke for me, foot worship, fluffer, showers, flatulence,
Call 1-800-485-9561 to see if I am available.
Sadist Avery's Latest Pictures
Sadist Avery's Latest Shouts
There are no shouts at this time
Sadist Avery's Latest Audio
There is no audio at this time
Sadist Avery's Private Blog
There are no shouts at this time
What others have to say about Sadist Avery
There are is no feedback at this time