Welcome to the Hottest Phone Sex Site on the Internet!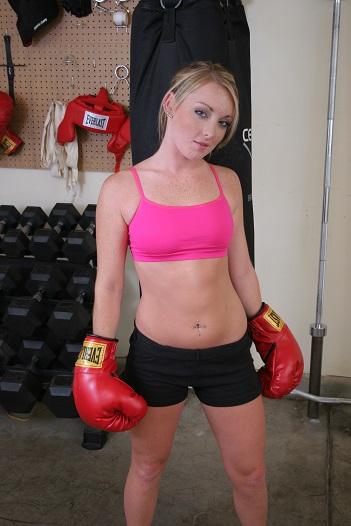 Ball Buster Trinity
If the term "ball buster" has you confused it means exactly what it says. I get off on deliberately punching and kicking a man in the testicles and watching him crumble to the floor. I may look innocent but don't let the smile fool you. I am one of the cruelest younger ball busters around. I remember the first time I ball busted a man who just happened to be my teacher. I remember him scolding me and I just stood their and waited until he bent over slightly beside his desk and I hauled off and kicked him right in the nuts. I instantly got wet when I saw that I brought tears to his eyes. I then thought it would be in my best interest to join kick boxing to strengthen my game.

Some may call me a sadist but I just see myself as a lover of cbt otherwise known and cock and ball torture. Other forms of cbt I participate in are needling, trampling, hot wax play, threatening a man with castration, giving a man blue balls, and much more! Inflicting pain on my slaves is what I do best and yes it gives me complete cock control.

So if you feel pain heightens your arousal call me for some of the best ball busting phone sex around at 1-800-485-9561

Some of my other specialties include: Chastity, sph phone sex, sissy phone sex, femdom phone sex, humiliation phone sex, cuckold phone sex, edging phone sex, COD phone sex, JOI phone sex, sadist phone sex, teen phone sex, no limits phone sex, age play phone sex and more!
Call 1-800-485-9561 to see if I am available.
Ball Buster Trinity's Latest Pictures
Ball Buster Trinity's Latest Shouts
There are no shouts at this time
Ball Buster Trinity's Latest Audio
There is no audio at this time
Ball Buster Trinity's Private Blog
There are no shouts at this time
What others have to say about Ball Buster Trinity
There are is no feedback at this time