Welcome to the Hottest Phone Sex Site on the Internet!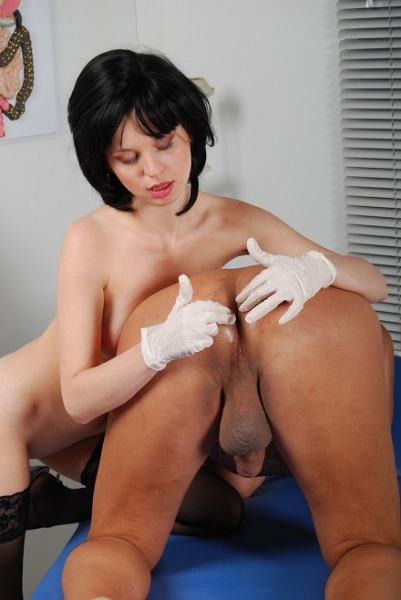 Prostate Milker Maryann
So you have decided that you are ready for a good prostate milking are you. Don't worry if you are an anal virgin I will make sure that you are fully relaxed before we take the plunge. If you are a chastity slave you know exactly what it feels like to have your balls ache with agony from being so full of semen. The good news is I am the type of Mistress that will let your balls get some relief by working your anus and letting you ejaculate that way.

We both know that your little needle dick doesn't deserve any pussy action since it would be a complete waste of time for the female involved. Something you should know is I do enjoy mind fucking my slaves with my tease and denial games so be prepared. If you are a cum eater you can be pleased to know that I expect you to clean up your mess with your mouth when I am finished draining your balls.

On another note if you simply enjoy anal play and love the thought of having your prostate massaged then we will explore your prostate together and see just how much your anus can handle. I do enjoy strap on play and anal training phone sex. I have plenty of objects that I would love to slide up your ass. We can play a game and start small and see how much of an anal whore you really are.

To begin your prostate milking journey call 1-800-485-9561 and ask for Prostate milking Maryann and let me know exactly what type of prostate milking session you had in mind.

Some of my other specialties include: sissy phone sex, chastity phone sex, cbt phone sex, semen extraction phone sex, cuckold phone sex, sadist phone sex, medical phone sex, femdom phone sex, sph phone sex, anal training phone sex, forced bi phone sex, forced anal phone sex, no limits phone sex and more!
Call 1-800-485-9562 to see if I am available.
Prostate Milker Maryann's Latest Pictures
Prostate Milker Maryann's Latest Shouts
There are no shouts at this time
Prostate Milker Maryann's Latest Audio
There is no audio at this time
Prostate Milker Maryann's Private Blog
There are no shouts at this time
What others have to say about Prostate Milker Maryann
There are is no feedback at this time