Welcome to the Hottest Phone Sex Site on the Internet!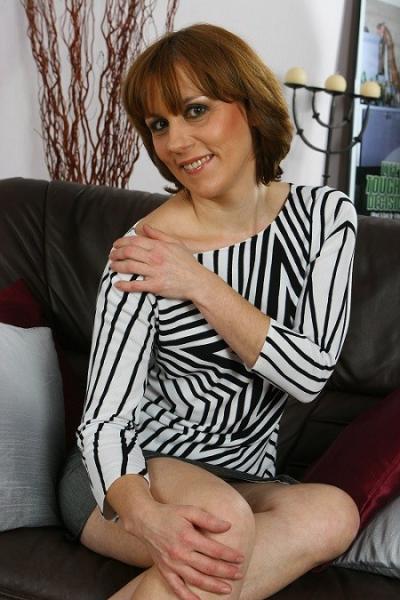 Lorna
Hello gentleman,

Does the site of a mature woman's hairy asshole and pussy make you hard? Cum closer and bury your nose deep in my hairy crack. I love having a man stick his tongue up my tight ass and tongue fuck me until I cum. I need it so bad. When most people see me on the street they would never guess how much of a sexaholic I really am. I have no taboos and I can be as dirty as you want to call me for some kinky hairy phone sex at 1-800-485-9561.

Some of my other phonesex specialties include: leg fetish phone sex, mommy phone sex, abdl phone sex, taboo phone sex, no restrictions phone sex, sissy phone sex, foot fetish phone sex, hairy phone sex, anal phone sex, ass worship phone sex, guided masturbation phone sex, cuckold phone sex, fetish phone sex, domination phone sex, spanking phone sex, mature phone sex, sph phone sex and more!
Please call 1-800-485-9561 to see if I am available.
Lorna's Latest Pictures
Lorna's Latest Shouts
Hot, wet, and ready for your call!
posted 4 years, 2 months ago
Are you cold, lonely and snowed in? Just plain bored? Call me! I will warm you up and make you feel satisfied!
posted 4 years, 3 months ago
Who wants some hot, wet pussy tonight?
posted 4 years, 3 months ago
Are you lonely tonight? Call me and I'll make you happy!
posted 4 years, 4 months ago
Feeling lonely tonight? Call me and I'll make you feel better...
posted 4 years, 4 months ago
I called in sick, because you can't call in horny to work. But that's my problem! I am hot and wet and ready. Call me and we will BOTH be satisfied!
posted 4 years, 4 months ago
February can be so cold. Wouldn't you like a little hot piece to warm you up?
posted 4 years, 4 months ago
Want to feel GOOD? Give me a call and I will make you CUM so HARD!
posted 4 years, 7 months ago
Hello boys! Who wants a little hot, wet treat tonight?
posted 4 years, 7 months ago
It's a nice, crisp night, but I can keep you warm with my hot, tight pussy. Call me tonight and I'll tell you all about it!
posted 4 years, 7 months ago
I have strawberries and champagne. I need someone to feed them to me, or better yet, to nibble them out of my pussy. Mmmm...
posted 4 years, 8 months ago
Nothing on TV tonight, just a couple of old men arguing. So I'm going to draw a nice, hot bubble bath, open a bottle of wine, and just enjoy myself. Why don't you call me so we can both have fun?
posted 4 years, 8 months ago
At the end of a long, stupid day, nothing is better than touching a wet pussy with some silky girl hair...
posted 4 years, 8 months ago
I am so HOT and WET tonight. I am ready to talk to some hot guys. You know what they say, a hard man is GOOD to find! ;-)f
posted 4 years, 9 months ago
I love the feeling of silk panties rubbing against my hot, fragrant pussy. My pussy hair makes my pink hole smell SOON good. I am all woman, and ready for a good time!
posted 4 years, 9 months ago
Lorna's Latest Audio
There is no audio at this time
Lorna's Private Blog
A Nice Saturday
Mar 05, 2017
A new, exclusive lingerie shop opened in my neighborhood. My friend and I decided to try them out.

The bras and panties we saw were really pretty, silky and lacy in all the right places. My friend has very nice-sized, beautiful breasts, and I must admit, I found it rather inspiring to see her girls shown off in all their glory. And I could tell by the look in her eye that she also appreciated what I brought to the party.

So after a couple of hours trying on skimpy lady clothes, we went back to her place. We had just closed the door behind us when she kissed me, and I ran my hands through her hair and we started to undress each other, when we heard a man clear his voice. We had gotten so into each other, we forgot about her husband!

"Would you ladies like a little help?" he asked, with a sheepish grin and noticeably tightened shorts...
Adventures at the Gym
Feb 07, 2017
Tonight, I caught a guy checking me out at the gym, watching my ass and legs on the stair master. I love attention, and he was pretty hot, so I didn't mind. I smiled really big, licked my lipsand winked at him, which was enough to make him stare at me... HARD... if you know what I mean.

So after I finished with the stair master, I walked past him and asked if he knows where the sauna is. "Sure! I'd be happy to take you there," And so he did, and it was a most satisfying experience. :-)
The New Girl
Oct 19, 2016
So we hired a new girl at work. She is a pretty thing, chocolate skin, long hair, nice, firm boobs. But, she has a problem with the dress code. Her skirts are quite snug, and just a little too short. So they asked me to talk to her.

"We need to talk," I said. "Please close the door and sit down,"

"Okay, Miss Lorna. Is this because I was late yesterday? Because I can explain..."

I cut her off. "No, it's not being late, although that was not great. No, the problem is your clothing,"

She stared at me, her beautiful little mouth frowning.

"Now, don't get upset. But you should know that it's absolutely required that you wear... foundation garments," I said

"Foundation garments?"

"Yes. You really do need to wear a bra every day. And your skirts need to be at least knee length,"

"My skirts are too short?"

"Well, yes, a little. You don't want people to be able to see your panties, do you?"

She smiled. "Well, I don't exactly wear panties. I like to wear a garter and silk stocking, but not panties,"

"Oh?" I said, suddenly glad the door was closed.

"No. Here, let me show you..."

To be continued...
Sweet Li'l pussy cat
Oct 08, 2016
I told my friend I would watch her cat, named "Puss Puss" while she is out of town. She told me her cat is sweet and friendly, but there was something important she left out:

Her sweet little Puss Puss is HAIRLESS!

Oh no, I thought, there is something wrong with Puss Puss!

But no, Puss Puss isn't sick. Puss Puss is just naked!

She's a sweet cat, very loving and affectionate, but so cold and well, not very cute. And I'm rubbing Puss Puss as much as I can, but she's just so... naked! Poor little girl! Honestly, who wants to rub an ugly little nub? Don't you think a nice coat of glorious hair is just better?

Well, I'm going to take care of Puss Puss, and any other lonely pussy cats that might be around.

Keep it hard, fellas

XOXO
Lorna
What others have to say about Lorna
Lorna is one, hot, wild woman !! I truly enjoy talking to her. Lorna makes me feel so free and uninhibited. I can easily relax around her and let my imagination go into overdrive. Lorna, I am head over heels in lust with you !, -