Welcome to the Hottest Phone Sex Site on the Internet!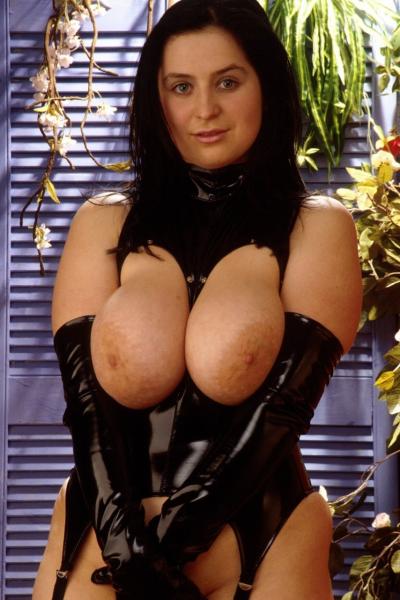 Big Titted Michelle
I am a big titted fetish princess who loves phone sex role play. Since you picked me I know you definitely have a love for big boobs. I give great titty fucks and yes I can lick my own nipples. I have a strong fetish role play side to me as well. I am very experienced with sissy training phone sex, crossdressing phone sex, bbw phone sex, abdl phone sex, mommy phone sex and small penis humiliation phone sex. I can cater to a bunch of fetishes especially since I have a strict bitchy side and I also have a very nurturing side. If you want to have the best phone fuck of your life call 1-800-485-9561 now and let the fun begin. I will keep you cumming back for more.
Call 1-800-485-9561 now to see if I am available.
Big Titted Michelle's Latest Pictures
Big Titted Michelle's Latest Shouts
Do you want to fuck mommy? I know what you want and mommy wants to make you cum. My pussy will cream all over your hard cock call me.
posted 3 years, 12 months ago
Play With me and my amazing pussy today. I will do anything for you, call me.
posted 3 years, 12 months ago
I want you to hear me moaning while my pussy creams for you. We can play with all my toys call me.
posted 4 years ago
I want to fuck a big cock today. Call me and fill my pussy up.
posted 4 years ago
Share a secret with me, I won't tell. I'm open minded and would love to talk about all you deep dark fantasies.
posted 4 years ago
I would love to dress you up in my nightgown and panties. You need to be turned into a little bitch today call me.
posted 4 years ago
My boobs would love to be played with. My nipples are rock hard today. Call me and play with them.
posted 4 years ago
Hi, call to play with me. My pussy is wet and I want to fuck. Fuck me or cum on my boobs. I have my vibrator out.
posted 4 years ago
Cum on mommy today, I need some love. Do you have mommy wet dreams call me. I will make all your dreams cum true.
posted 4 years ago
Mommy wants to play with your cock. I need your cock between my big boobs. If you like mommy can put it in her mouth too. yum
posted 4 years ago
Big Titted Michelle's Latest Audio
There is no audio at this time
Big Titted Michelle's Private Blog
fuck my sweet pussy
Oct 23, 2015
I want to wrap my pussy around your hard cock. If you want the best mommy phone sex call me today. I want to take all your cock and make you cum. I love my tits played with while I ride your stiff hard cock.

Do you want to take control of me? This big titted mommy would love for you to show her who the real boss is. Fill this mommy up with your hot cum today.
love for mommy
Sep 30, 2015
I want to love you with mommy phone sex. I want you to explore your mommy fetish. I want you to play with my beautiful body right out of the shower. I only have on a towel and a big smile. It's ok if I catch you feeling yourself, it is natural. Do you need help with your cock? Let mommy kiss it all better.

Now, are you naughty and need to be punished? Let your mommy teach you a lesson. This mommy will make you clean her dripping pussy. If your good mommy will make sure you cum all inside. Let mommy squirt on your face.
Small penis humiliation
Sep 23, 2015
Do you need some small penis humiliation phone sex from a big titted bitch. I will laugh at you and your so called dick. If you like I will bring all my friends to help poke fun at your little problem. I might bring out tweezers so I can play with your small cock. I can spit on you and call a names.

I don't think your small has enough jizz to fill up my pussy. So instead of you fucking me I will let cum on my big fucking tits. If you want I will let you jerk off in the corner and beg to feel my pussy on that small cock of yours. I am very experienced with sissy training phone sex, crossdressing phone sex, bbw phone sex, mommy phone sex and small penis humiliation phone sex. I want to see just how small that dick you have is.
wig continue
Sep 18, 2015
Round face needs an angled hair cut to give contrast to curving face. Make sure it frames the face. Long choppy layers or even points to break up line of the face contour.This is true for oval faces, however because the face is longer no points are needed. Frame the face short layers to stop the eye from going the full length of the face.Now pear is also in the family, but if you have an inverted pear, then you fall into the opposite category.

Ok ladies, square and triangle shaped faces. Think soft layers to break up the harsh lines of the face. Have hair flow in front of the chin area. If it has a strong line break it up. When you look at a face your eye natural follows the contour of the face. So the trick is to balance the face and move the eye in the most flattering way.

So now you are ready to go out and buy a beautiful wig.
Wigs vs Natural
Sep 16, 2015
I myself am a big fan of both looks. The question is what feels good to you. Let me start by saying you get what you pay for. This is not the time to count pennies. If a wig is on sale fine, but remember this is an extension of you. No fake fiber, nylon, acrylic please. If a flame gets near your hair it will not burn, it will melt and stick to your skin and burn you. Human hair is what you ask the shop keeper.
Now long or short is up to you, but style and cut is depends on you face shape. There are five main shapes however, people can be in a sub category. Round, square, oval, pear, triangle.
I have to run but, I will pick up this on my next blog.
More on sissy
Sep 11, 2015
Stockings VS bare legs

In an office setting a women can get away with full stocking. A modern sissy may wish to have on thigh highs to allow for more movement. Instead of color try texture to showcase you personality and style. This tip works for school teachers too. Get creative to show off your sex appeal. When a man caresses your legs for the first time adding texture will help him remember it.

Bare legs are nice but, this is a causal look and not dramatic. A sissy can go bare at the beach, out shopping, with friends. A good rule of thumb is if the sun is out, for example a lunch date it is fine to go bare. Just make sure your feet are well taken care of. For some men this is a big turn off.

more on the way.....
What others have to say about Big Titted Michelle
There are is no feedback at this time