Welcome to the Hottest Phone Sex Site on the Internet!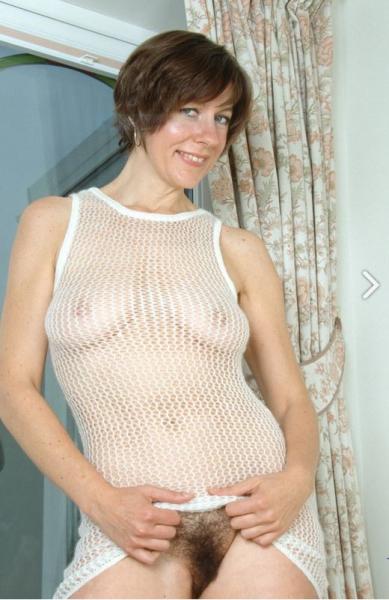 Miss Pat
Mature phone sex at it's best is what I provide. I am an intelligent very open minded woman who is very experienced in phone sex fetish and fantasy play. Tell me all your naughty secrets and I will make all of your phone sex fantasies come true. I am experienced in mommy phone sex, domination phone sex, sissy phone sex, cuckold phone sex and much more. Let the fun begin. I can be reached at 1-800-485-9561
Call me to see if I am available
Miss Pat's Latest Shouts
Want some sweet sexy times with this mature MILF hottie? The best lovin' you've ever had and I love fetish, I love it kinky! Come on and give me a try, baby!
posted 4 years, 8 months ago
You want some sexxy Granny action with this scorching hot MILF mommy. Cum and get it, baby, no holds barred and no taboos ever!!
posted 4 years, 8 months ago
Who's ready for some mature phonesex with a horny MILF cougar!? This sweet and experienced pussy is just aching for some cock!!
posted 4 years, 9 months ago
Come on over to my house, and see what this sexy mature MILF housewife is all about, taste some sweet cougar pussy baby!
posted 4 years, 9 months ago
Let's have some mature phone sex fun today, baby! I'm stoked up and ready to go!!
posted 4 years, 9 months ago
Who's up for some mature sweet MILF today? I've been around honey and I'd just love to show you what I've got !!
posted 4 years, 9 months ago
You need some MILF today, honey, I'm stretched out wet and ready for you right now .. mmm come sink into my sweet holes and let me make you groan..
posted 4 years, 9 months ago
This mature MILF just got off granny duty, and she's ready to play with a horny stud who can appreciate a fine wine that's aged just right!
posted 4 years, 10 months ago
Fine wine just gets better with age, and so do I! Come taste the talent and try this sexy MILF Mature mom! I'll get as wild as you wanna go!
posted 4 years, 10 months ago
Hello boys, this is for all you sweet young things that just need a 'helping hand'? Let me show you what its all about, my well experienced pussy aches for young cock!!
posted 4 years, 10 months ago
Miss Pat's Latest Audio
There is no audio at this time
Miss Pat's Private Blog
Sweet Mature MILF Knows The Way To Your Heart
Jul 29, 2015
There's only so much any man can take, and then his will starts to ....BREAK!

Don't even fight it baby, MILF Pat has what you want and need, and she has it to any degree and with no taboo and no limits at all. You just name your poison and we'll go there, right to the edge and back again. The most intense mature fetish phonesex you ever imagined in your wildest dreams, sticky sweet and dripping wet, all for you and your needy cock, just bring it on home here to sexy Pat and I'll show you what that thing is really for, baby! What could possibly be hotter than a scorching older lady with knockout looks and a pussy that's talented and well skilled, aged to a fine degree and ready to make you scream!!
There's Something About Pat
Jun 19, 2015
So I know what it means to be respected by the upstanding ladies of this good town.

I know what it means to have most of their husbands give me a knowing wink as I pass by.

It gives me a good feeling deep down inside to know that I can and do have the best of both worlds these days, I'm what they call a mature MILF cougar but I'm a GILF too - granny you'd love to fuck? And yes, I DO granny phonesex, I do MILF phonesex, and I do mommy phonesex for adult babies as well. I do it all, and I like that I'm a mature hottie who can't get enough of cock and cunt action. Fetish phonesex, I'm right on it. There isn't much I haven't done or would love to try sex wise, and I love to live out the most hardcore twisted no taboo sex fantasies with all my lovers and my men on the phone too. I've always been like this, always wanted dick in my sweet tight cunt, always needed to get fucked and been hungry and horny.

Now I'm a granny. Why stop now ???
One Bad Granny
Jun 11, 2015
I never like to be too explicit or say too much, but I have a pretty big reputation around here. In this small town, I'm well known, I'm the older MILF that the wives all trust, never imagining that I'n banging their husbands or sons or, sometimes, husbands AND sons at the same time! Haha yes that's right, I'm a kinky old lady and I don't mind at all. No one knows that doesn't need to know, what my talented mouth and juicy, well skilled pussy are up to once I leave Church and head home for the day. Those men you see go with me? Not my husbands, honey. You might say I'm just borrowing them to 'fix something' for me.

This poor old lady always seems to have something going wrong with her pipes or heating or whatever. Never mind the fact it's a plumbing problem of a whole different sort! And yes, this mature MILF freak does fetish phone sex too, that is when I'm not humping someone else's hunny. Gotta do something to pay the bills, right? As much as I'd love life to be about nothing but big beautiful cocks jammed into my sweet and still- tight little cunt!
Mature Phone Sex
Jun 03, 2015
I've been all over the country, I've met many men, spent quality time, as I like to call lovemaking or even just down and dirty fetish sex, with plenty as well. The one thing I've always noticed, on phone sex calls as well, is that a man always appreciates a MILF who knows what's she's doing sexually.

I've been around, and once upon a time that was considered to be a bad thing, to be a kinky woman, it meant you were a slut, a whore, that you were a dirty tramp who thought about nothing but fucking and and cocks and your own pussy. Well I think about all those things, yes, probably much more often than the average cougar or MILF does. But I also try to add a touch of class, to that piece of ass. Some fine to the wine. My sweet cunt is hungry for dick, yes, and I love to have no taboo sex, fetish sex, no limits phone sex and as often as I can get it. But I never lose sight of the fact that I am a lady, and a damned hot mature lady at that.

I'm the granny that you'd never know was getting off with your neighborhood handyman, never in a millions years think this aunty type was banging a brigade, and that's the way I like it!
Better With Age?
May 27, 2015
You better believe it, sweetheart! Like a fine wine I just keep on maturing and getting better and sweeter, and you can be the one to sample the best tasting vino around. What I know the other girls haven't had time to learn, and I want to be the classy lady who shows you just what heat there can be in this well aged furnace of mine. There's so much I've learned and so much I know, experience pays off and what's between my pretty thighs is the learning curve you know you need so badly!

Whether I'm the sexy granny down the street or the Auntie who always buried your face in her sweet breasts every Xmas, you and I have some unfinished business, sweetie pie. I love to take a strapping stud and reduce him to wreckage for need of my classy cooze, or a teach a young and eager virgin just how it happens. First timers are a specialty of mine, and always a favorite! Don't worry about age, hehe, you look old enough to learn to be a man to me!
What others have to say about Miss Pat
Great call. Pat is wonderful and has a nice soft sexy voice. I'm still picking the pubic hair out of my teeth. -