Welcome to the Hottest Phone Sex Site on the Internet!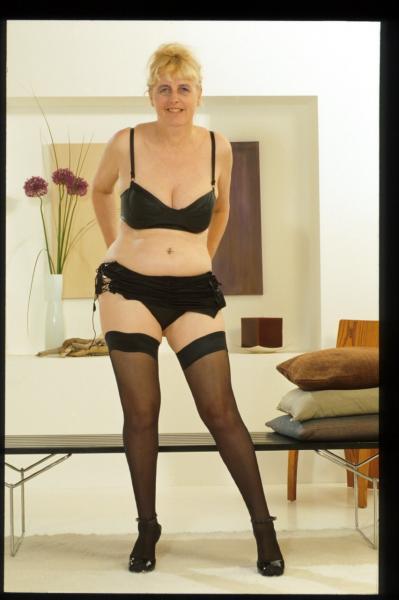 Adeline Lorraine
I am a kinky Granny that loves to dominate pathetic weak men like yourself. I enjoy making a man squirm and lose all control while I get off. I would love to hear about the best granny phone fuck that you have ever had. I cater to all fetishes and fantasies. If you want some real mature pussy call me for some granny phone sex at 1-800-485-9561

Some of my other phone sex specialties include: gilf phone sex, no limits phone sex, sissy phone sex, mature phone sex, spanking phone sex, granny phone sex, guided masturbation phone sex, small penis humiliation phone sex, urolagnia phone sex, voyeurism phone sex, abdl phone sex and more!
Call 1-800-485-9561 to see if I am available.
Adeline Lorraine's Latest Shouts
There are no shouts at this time
Adeline Lorraine's Latest Audio
There is no audio at this time
Adeline Lorraine's Private Blog
There are no shouts at this time
What others have to say about Adeline Lorraine
QUEEN GODDESS MISTRESS LADY ADELINE LORRAINE: QUEEN GODDESS of all pleasures and pains, XXDTC, BBB, TCCCDPD; QUEEN MISTRESS LADY ADDY, there is no question how exquisitely SHE ministers to men. QUEEN MISTRESS ADDY the incomparable dominatrix, HER aura enthralls all males, who emasculate their selves seeking to gain her favor. Harken to QUEEN MISTRESS ADDY and receive relief from the male glands curse. - ed
QUEEN GODDESS, MISTRESS LADY ADELINE LORRAINE: QUEEN GODDESS OF ALL PLEASURES AND PAINS XXDTC, BBB,TCCCDPD; QUEEN MISTRESS LADY ADDY, Ruler of mankind's bodies, souls, and minds. The Alpha and Omega of man's wanton desires and willingness, and QUEEN ADDY'S will and judgment. QUEEN MISTRESS ADDY, lovingly provides applied relationship counseling for all willing males seeking freedom from malediction - e
GRAND MISTRESS LADY ADELINE LORRAINE: GODDESS OF PAIN'S PLEASURES, BBB, XXDTC, TCCCDPD; MISTRESS LADY ADDY, well, well, such a renowned VIP., of generative amelioration technology. ADDY puts the WOe in WOeMANLY guidance, aiding the most recalcitrant male in becoming civilized. GRAND MISTRESS LADY ADDY provides applied relations counseling for males and couples. - e
MISTRESS LADY ADELINE LORRAINE:GODDESS OF PAIN'S PLEASURES,BBB/XXDTC/TCCCDPD; MISTRESS LADY ADDY, my, my, my, MISTRESS doesn't your testicle collection grow!!! With copious gifts/donations by affluent tinkerbells, muscular jocks, and cultured gentry; begging to be eunuch slaves in your service. All of the ladies are in awe of you; you are a legend amongst females and males, for freeing men from mankind's curse!!!. - ed
MISTRESS LADY ADELAINE LORAINE: GODDESS OF PAIN'S PLEASURES,BBB/XXDTC/TCCCDPD; MISTRESS LADY ADDY works tirelessly to free enslaved males from superfluous testiculus and educate these fortunate male, so they can likewise educate and free all other males afflicted with superfluous testiculus. Come willingly to MISTRESS LADY ADDY AND RECEIVE THIS GIFT OF MALE FREEDOM!!! - ed
MISTRESS ADELAINE LORRAIN: GODDESS OF PAIN'S PLEASURES;BBB/XXDTC. MISTRESS ADDY seeks to gift ecstasy and liberation from all desires/demands for all of HER willing male devotees. You too can receive this joy, by yielding to MISTRESS ADDY'S will!!! - ed
MISTRESS LADY ADELINE LORRAINE: GODDESS OF PAIN'S PLEASURES, BBB/XXDTC; MISTRESS LADY ADDY rules mankind's desires and fantasies; SHE captures all mere male's willing bodies, their minds and harts readily surrender to MISTRESS LADY ADDY'S WISHES!!!! All males must willingly and totally submit to MISTRESS LADY ADDY to receive the bliss only SHE is able to provide!!! - ed
MISTRESS LADY ADELINE LORAINE; GODDESS OF PAIN'S PLEASURES, BBB/XXDTC: MISTRESS LADY ADEIAINE'S ecstasy is extricating all men experiencing superfluous testiculus. Those fortunate males who's tribute is acceptable with MISTRESS LADY ADELAINE, will receive everlasting bliss. - ed