Welcome to the Hottest Phone Sex Site on the Internet!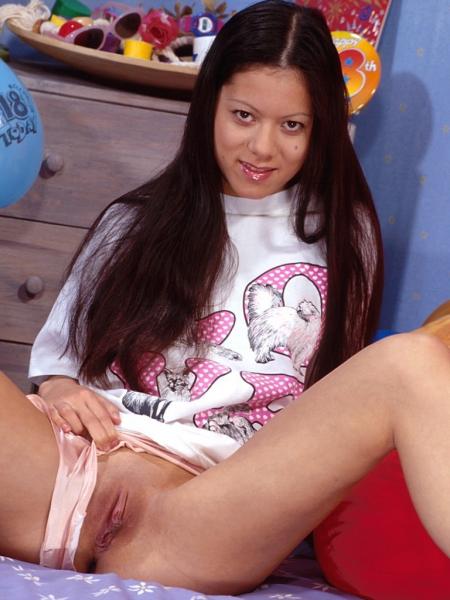 Anal Emily
Dreaming of fucking a hot nasty teen in the ass? Well here I am just waiting by the phone to get you off. I do all no limits anal teen phone sex. I do have toys and I do squirt. I can be dominant or submissive. I love it all. I am good at all types of role playing and I love having my holes stretched. Can you imagine walking into my bedroom and catching me fucking myself in the ass! I need it now don't keep me waiting. Call me for some no limits teen anal phone sex at 1-800-485-9561

Some of my specialties include: 2 girl phone sex, teen phone sex, college girl phone sex, age play phone sex, 18 phone sex, anal phone sex, no restrictions phone sex, taboo phone sex,extreme phone sex and more!
Call me anytime to see if I am available.
Anal Emily's Latest Pictures
Anal Emily's Latest Shouts
Still so horny from this morning who wants a cream pie
posted 6 years, 11 months ago
who wants to come play with me I'm in need of a good pounding
posted 6 years, 11 months ago
Look at my gaping hole it needs some hard cock come on guys come explode in my sweet asshole
posted 6 years, 11 months ago
Come on guys lets not leave my sweet tight holes waiting there ready are you?
posted 6 years, 11 months ago
Hey guys check out my sweet hole do you think you can stretch it open anymore come try I will be waiting
posted 6 years, 11 months ago
hey guys my hole is ready for a good stuffing so come and get it I'll be waiting
posted 6 years, 11 months ago
Hey guys my hole is ready for a good stuffing so come and get it I'll be waiting
posted 6 years, 11 months ago
Hey guys come stretch me open if u dare
posted 7 years, 1 month ago
Anal Emily's Latest Audio
There is no audio at this time
Anal Emily's Private Blog
Looking to be filled
Feb 19, 2014
Hey guys don't leave me waiting I've got some hot horny holes that need a good stuffing so if your into ass play as much as I enjoy it come stretch me open call me now 1-800-485-9561 you won't be sorry
ASS WORSHIP WANTED
Dec 02, 2013
Hey guys are you looking for a sweet fucking tight hole? Then you've come to the right place. I love to be stretched open, so come give me a nice rim job and lube me up with your hot fucking tongue get me ready for your hot fucking cock, while i finger my fucking hot,dripping wet pussy. So we can get off together. My ass is yours for the taking. so call me at 1(800)485-9561
What others have to say about Anal Emily
There are is no feedback at this time