Welcome to the Hottest Phone Sex Site on the Internet!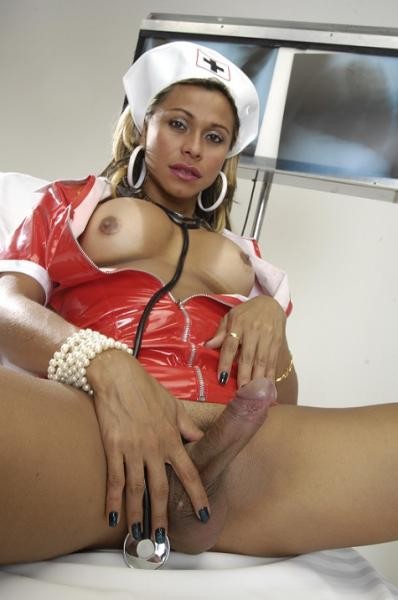 Cherrie
Hey honey are you craving cock? Why don't you crawl up here between my legs and show me just how good your cock sucking skills are. Feel my hard prick pulse in your mouth while I moan with pleasure. Do you need to get fucked real good? Call me for some hot fucking tranny phone sex at 1-800-485-9561. I will make you cum over and over and have you thinking about me all night and day.

Some of my other phone sex specialties include: feminization phone sex, domination phone sex, chick with a dick phone sex, cock curious phone sex, bi-curious phone sex, lady boy phone sex, shemale phone sex, sissy phone sex, t-girl phone sex, no limits phone sex, tvts phone sex, cum eating phone sex, bukkake phone sex, bdsm phone sex, humiliation phone sex, anal phone sex, anal rimming phone sex, chick with dicks phone sex and more!
Call 1-800-485-9561 to see if I am available.
Cherrie's Latest Shouts
My pretty breasts and hard cock love to be touched and admired. I can either take you like the twisted faggot you want to be, or love you the way your body craves. Call and make fantasy reality.
posted 4 years, 5 months ago
After such a great night teasing you with thoughts of my breasts and pretty cock, I am waiting for you to come swallow the sweet taste dripping from my slit. Call me. It is time to cum.
posted 4 years, 6 months ago
Cherrie's Latest Audio
There is no audio at this time
Cherrie's Private Blog
Downward Dog
Apr 18, 2016
I have worked with you for a while now. It is easy to see that you are attracted to me. You watch everything I do, and you take every chance you can to brush against me. If it was not so pitiful, it would be cute.
In the break room I know you like to stand behind me and lean against the wall while I do Yoga. Every lunch break, you are waiting like a hungry animal. I ignore your pathetic presence and roll out my yoga mat, but I make sure that when I bend forward you can see my cock and balls swing between my legs. I know you pray for the days I wear these skirts without anything under them, and I can see that lump of meat in your slacks poking behind your zipper. I bet you whack off to thoughts of sucking my cock every day.
In downward dog position, I look under my arm to see you rubbing your prick and looking at my ass. Hell no! Standing quickly, I stalk towards you. The sound of my flesh hitting yours is loud, and your hand is red but no longer on your disgusting cock. I snarl, and grasp the front of your shirt to pull you, startled, to your knees in front of me. I lift my skirt and shove the tip of my cock against your lips, and your startled gasp leaves just enough leverage for me to fill your mouth with my first shallow thrust.
"Filthy little piggy, thinking I would allow you to get off!"
What others have to say about Cherrie
There are is no feedback at this time