Welcome to the Hottest Phone Sex Site on the Internet!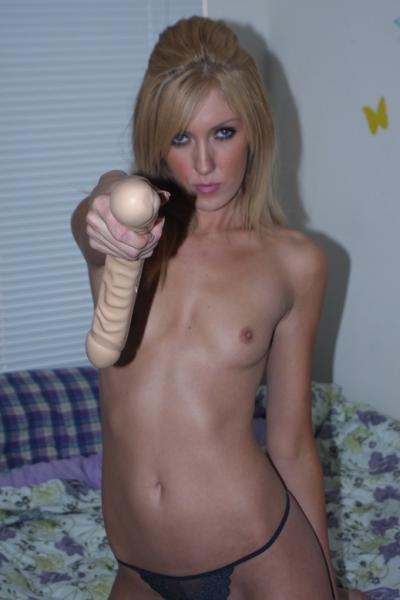 Mistress Pascal
Today I have decided to dress you up like a little sissy slut so I can parade you around in front of all of my girlfriends. That's right get those pink frilly panties on, while I put little pink bows in your hair and some hot pink slutty lipstick on you. All of my girlfriends are going to be laughing at you while you service us today.

You no longer have a cock you have a slutty little pussy that needs to be fucked. That's right crawl around on your hands and knees with your cute little fuckable ass in air while we snap photos of you. As you can see I have a nice big dildo that I am just waiting to fuck your sweet little sissy hole with. Now bend over and take it like a good little sissy whore. What shall we call you? Perhaps Candy? That sounds slutty and cute. What to hear more? Call me for some hot sissy phone sex.

Some of my other phone sex specialties include: no restrictions phone sex, pegging phone sex, cuckold phone sex, fluffer phone sex, sissy training phone sex, domination phone sex, humiliation phone sex, small penis humiliation phone sex, chastity phone sex, femdom phone sex, feminization phone sex, pay pig phone, financial domination phone sex, sissy maid phone sex, crossdressing phone sex and more!
My schedule changes so you call 1800-485-9561 to see if I am available.
Mistress Pascal's Latest Shouts
Looking for some sissy sluts who need their sissy pussies fucked. Call me for some sissy phone sex at 1-800-485-9561 now!
posted 2 years, 12 months ago
I want my sissy dressed up in a black and white french maid frock with no panties while my pretty sissy cleans my floors. When your bent over scrubbing who knows what kind of surprises will enter you
posted 7 years, 6 months ago
Cum here sissy I have a vision to share with you. I see you on your knees wearing hot pink lipstick with my boyfriends juicy cock in your mouth. You are look hot with his cum on your face.
posted 7 years, 9 months ago
I have the lace panties, the peek-a-boo nightie and the cherry red lipstick, now all I need is my sexy sissy slut to dress up.
posted 7 years, 11 months ago
A pink tutu and a feather duster is all you need my beautiful sissy. Call me and I will teach you how to please me by pleasing my man. Call me now and learn a lesson in pleasure.
posted 8 years, 1 month ago
Hey, sweet thing. You will look hot in my pink satin panties and I think two braids tied with light blue ribbon will suit you just fine. I am going to love to use you as my fashion model.
posted 9 years ago
Hello sissy, I'm waiting for your call. We can dress up and do a fashion show for my friends. I need a good little sissy who will look pretty for me. Give me a call sissy and lets have some fun.
posted 9 years, 1 month ago
I want to dress your mangina up in pink satin lace. Cum on my sissy whore dress up for me and my boyfriend. I'll teach you how to please him with that sissy whore mouth of yours.
posted 9 years, 2 months ago
Come and dress up for me my pretty sissy. I want to hear from you now. I'm waiting just for you precious thing.
posted 9 years, 3 months ago
I just got back from shopping and do I have the perfect nightie for my sissy to wear. I also bought my little princess some hot pink nail polish. So sweets give me a call and let me play dress up.
posted 9 years, 6 months ago
Mistress Pascal's Latest Audio
There is no audio at this time
Mistress Pascal's Private Blog
Sissy fuck
Mar 01, 2011
I felt his silky pink undies against my leg and felt his hard stiff cock inside them. I touched my wet pussy while I watched him, his ass high in the air, dust under my cabinet. His tall legs made taller by the black heals he wore as he reached high with a feather duster to get the dust off of the lights. When my pretty sissy slut was all done and the room was spotless I did up his face with red whore lipstick and black eyeliner then I bent him over and fucked him.
Dressing my Sissy
Feb 25, 2011
First I called my sissy over and asked my darling heart to strip down. His pretty naked body before me I told him to put on a pair of silky pink panties. Then I told him to strut around the room for me. As I watched him prance around the room I corrected his posture and told my sissy to put one hand on his hip and the other at his side. I then picked out a nice black mini skirt, so short I could see his pink undies peeking out from under and then had my pretty sissy do a turn again around the room. Nice! Sissy's walk is coming along nicely. Then I had my sensual sissy get down on all fours and I sat on his back while I tied his hair in pig tails. I then instructed my slutty boy to put on some pink nail polish. I put a white cotton button front shirt and tied a knot in the bottom to complete my darling sissy's slutty outfit. Once I presented him to a mirror he creamed all over those silky panties.
What others have to say about Mistress Pascal
There are is no feedback at this time