Welcome to the Hottest Phone Sex Site on the Internet!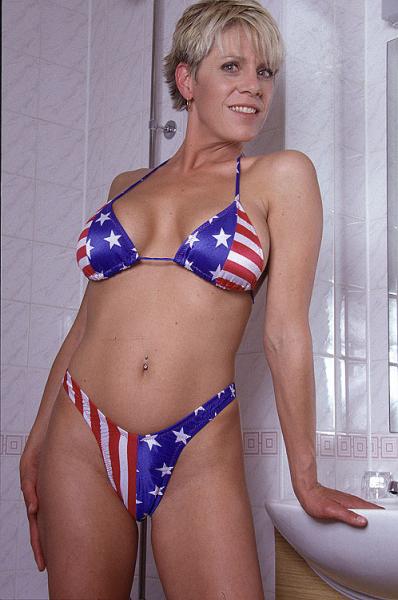 Mommy Nicole
Hello there, I am an open minded milf who has loved sex all my life, the older I get the better it gets. I love men of all ages .. so long as they have a nice hard cock and can eat pussy I'm happy! I also enjoy the ladies. I have two grown sons and yes I am known as the horny milf on the block. I love to role play and I have no problem taking advantage of you. Fuck mommy really good and I will keep you very happy. If I catch you in my panty drawer well you will just have to call me to see what your punishment will be. And yes that includes all of you sissies out there.

I've tried a lot of things, all the usual stuff - oral, anal ...fucking and sucking .. I've done threesomes, women, couples .. I love it all and I'm open to try more ... If you want to try some no restrictions mommy phone sex call 1-800-485-9561 to see if I am available.

Some of my other phone sex specialties include: sissy phone sex, taboo phone sex, cuckold phone sex, mature phone sex, sph phone sex, domination phone sex, milf phone sex, cheating wife phone sex, guided masturbation phone sex, fetish phone sex, crossdressing phone sex and more!
Call 1-800-485-9561 to see if I am available.
Mommy Nicole's Latest Pictures
Mommy Nicole's Latest Shouts
Any good boys out there today? Mommy wants her pussy licked really bad today! Call me...
posted 2 years ago
It is Saturday night and Im feeling frisky. Are there any good boys out there who needs to be taken care of? Of course there are....give me call
posted 2 years ago
All the kids are asleep in their beds. I'm lying in mine with a little music playing. It would be nice to have some company tonight. Give me a call and lets get naughty together!
posted 2 years, 1 month ago
Well this Mommy is ready to play. Do you need some training? I think you might. I even think that you will like it....
posted 2 years, 2 months ago
Are you looking for a Mommy you can be your real self with? I'm Mommy Nicole and I can make all your Mommy fantasies come true for you. Give me a call.
posted 2 years, 2 months ago
I know a Mom should never be bored there is always so much to do. But today I just want to play and have a good time. Order a pizza tonight and play on the phone with you all day long cutie
posted 2 years, 2 months ago
You know Mommy Nicole knows that you've been looking at me. I've seen you peaking when I shower or when I change. Llike that I know> We can keep it our little secret. We don't have to tell anyone!!!
posted 2 years, 2 months ago
Oh what a day this mommy had. Finally met a man who could turn my husband into a little sissy and stretched me out soooo good. How exciting that was. Normally things go a little differently...
posted 2 years, 3 months ago
Mommy Nicole's Latest Audio
There is no audio at this time
Mommy Nicole's Private Blog
There are no shouts at this time
What others have to say about Mommy Nicole
There are is no feedback at this time