Welcome to the Hottest Phone Sex Site on the Internet!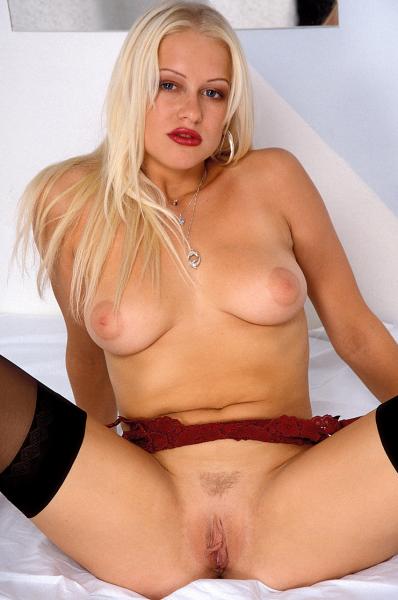 Pamela
Hey ladies and gentlemen my name is Pamela. I am an open minded single bisexual woman who knows what she likes and goes after it. I am a huge foreplay lover. My breasts are all natural and love attention. I do have toys and have no limit when it comes to phone sex role play. Give me a call at 1-800-485-9561 so we can see what kind of trouble we can get into.

Some of my other phone sex specialties include: sissy phone sex, humiliation phone sex, pay pig phone sex, financial domination phone sex, sph phone sex, cuckold phone sex, girlfriend experience phone sex, spanking phone sex, crossdressing phone sex, tease and denial phone sex and more!
I work whenever I am feeling horny which is frequently so call me to see if I am available.
Pamela's Latest Pictures
Pamela's Latest Shouts
I believe the perfect woman should be a great cook in the kitchen, a meticulous house keeper in the livingroom, a fashonista while in public and a dirty sexy whore in the bedroom! Cum on and call me!
posted 10 years, 1 month ago
I just subscribed to Hustler and Playboy TV Channels! 24 hours a day of hot girls doing everything you can imagine!Pure porn baby!Mabey you can call your favorite sexy slut while I watch something hot
posted 10 years, 2 months ago
I want to lick a wet pussy. Bring yours over here for me. Gentlemen, not to worry...you're invited to watch!
posted 10 years, 3 months ago
My apartment is too hot, sitting here with nothing but my panties on with the fan blowing on me. Would you like to tie me up and have some fun? Maybe slide that tongue along my leg to my wet pussy?
posted 10 years, 3 months ago
Why don't you take a break from what your doing and call me for a phone sex date? I'm a real girl with a real voice and I can be as naughty or as nice as you want! Kisses and Huggs xoxox
posted 10 years, 3 months ago
My tits are aching to feel your tongue harden my nipples, then suck on them, getting me dripping wet.
posted 10 years, 3 months ago
Spent the afternoon topless tanning. Really loved the way that men and women were both staring at my tits. It kept getting my nipples hard and I was constantly wet.
posted 10 years, 4 months ago
OOoohhhhh I love lazy Sunday mornings where I can just lay here in bed for ever and listen to your voice during our sexy phone chat! You think we might be able to get into trouble...just a little bit?
posted 10 years, 4 months ago
Mondays don't always have to suck ass guys! Why not call me for a quicky so I can make those Monday blues go away! I'm a sweetheart who wants to show you her naughty side! Sexy Slutty Phone Sex xoxoxo
posted 10 years, 6 months ago
Hi! I'm sitting on my bed in my bra and panties and I'm ready for you to call right now! Call your favorite Sexy Slut now to hear the things that no one ever tells you at home! I'm worth every penny!
posted 10 years, 6 months ago
Wet, Hot and Ready! I have the desire to squirt my cum in your face. Let's play!
posted 10 years, 6 months ago
I'm so excited! I'm going out clubbing later on tonight but I'm not sure what I'm in the mood for! Wet creamy pussy or big hard cock? White meat or dark meat?Call me and tell me what YOU want me to do
posted 10 years, 6 months ago
I just noticed that when I was getting ready to go out to find a good fuck my date from last night gave me monster hickeys on my titties and neck! I guess I'm gonna stay home and wait for YOU to call
posted 10 years, 7 months ago
I'm laying here with nothing but honey dripped over my nipples...won't you come lick it off for me?
posted 10 years, 8 months ago
I am in a mood to spoil someone...long massages, deep kisses, and my tongue running over every inch of your body
posted 10 years, 9 months ago
I've woken up wet and horny, how about if you put that tongue of yours to good use
posted 10 years, 9 months ago
Hi everyone!!! Its raining real hard outside and I'm stuck at home today all by myself! How about you call this sexy slut for some dirty phone fucking! My inner sex kitten is just begging to cum out!
posted 10 years, 9 months ago
I'm sitting here licking off chocolate pudding from my fingers!OMG Its sooo good! Theres alot of things we can do with chocolate pudding! Why not call your favorite sexy slut and give her some ideas!
posted 10 years, 9 months ago
I'm feeling very naughty! I need a good spanking...followed by a tonguing
posted 10 years, 10 months ago
I have this itty bitty problem that only you and a great phone sex fuck can solve...you interested? I try and try and try all by myself to get full satisfaction but without you its impossible...
posted 10 years, 11 months ago
Hi...I just got in and I'm ready to play! Whats your pleasure? I love hearing a strangers voice on the other end of the line..It sends shivers all the way up my spine! Hope to hear from you soon..Mauh
posted 10 years, 11 months ago
It was a beautiful day today and I had to tease the neighbors by sunbathing topless. I am very horny now and need a thick, hard cock to satisfy me.
posted 11 years ago
I'm wearing my favorite pair of crotchless panties, the lacey ones that tickle my pussy. All that's missing is your tongue buried in my wet hole, come and take care of it..
posted 11 years ago
I foudn a beautiful busty lady to spend qaulity time with in full view on the boat today. Give me a call so that I can share all the dirty, wet details of us together.
posted 11 years, 1 month ago
Wheres your favorite spot in the house for a fun afternoon fuck? I'll tell you mine if you tell me yours! I've got a few different spots with some very hot stories to go along with them! Call me now
posted 11 years, 2 months ago
Hi...are you up for a little bit of fun? I had some naughty dreams last night and I would love to share them with you. Mabey we could do a fantasy or role play? Every thing goes with me! Call me soon!
posted 11 years, 2 months ago
My pussy is hot and dripping wet...what would you do with it in your face?
posted 11 years, 2 months ago
The clubs were so fun last night! My titties looked so big and my sexy short dress got wet!Everyone saw my sexy little pussy and nipples right through lol! I want ya to call so I can tell ya about it!
posted 11 years, 2 months ago
Ladies and gentlemen...I have purchased a new strap on that I really want to try out! Give me a call so that we can have some fun!
posted 11 years, 3 months ago
Cheers Everyone and Happy Earth Day! This sexy slut loooves to be naughty and mischevious in the outdoors! One of my favorite spots to have sex in is a public park on a bench! How about you?
posted 11 years, 4 months ago
Hi...I'm home now and I want you to call me! You can talk about what ever you want woth your sexy phone slut! I can be all sugar and sweet or filthy and bad! What are you in the mood for? XOXOXO Pammy
posted 11 years, 5 months ago
I've got Slutty Spring Fever!I'm constantly getting hot flashes between my legs and my nipples are always so hard!Call your favorite sexy phone sex slut and tell me what you think is making me so hot!
posted 11 years, 6 months ago
Hot, wet, and ready...give me a call
posted 11 years, 6 months ago
Tantalizing, Tan and Tickley. I wanna have some fun! Bring your amazing cock over here so that I can suck on it!
posted 11 years, 7 months ago
Happy St Patty's Day Everyone!!! Why don't you go grab something green to drink and call me and tell me how we can make this Irish Holiday more memorable!
posted 11 years, 7 months ago
I'm feeling very frisky today...What should I do? Why not call this sexy slut for some hot and steamy phone sex! I'll have my vibrator ready and you can tell me where you want me to put it! XOXOXO
posted 11 years, 8 months ago
Have you entered your name and email above for a chance to win a free 1/2 hour phone fuck with your favorite sexy slut? Promise you will pick me! I'll be exxxtra good for you and we can cum together!
posted 11 years, 8 months ago
Time to get ready and wait by my phone so you can call my phone sex # and talk with a real girl with a natural body..no fake stuff on me! I'm down to earth and loooove a great fuck! I'll be waiting...
posted 11 years, 8 months ago
I want to feel your tongue lapping up my pussy juices.
posted 11 years, 10 months ago
Back from a wonderful vacation...I learned all sorts of new tricks! Call me so we can cum together
posted 11 years, 10 months ago
Hey You! It was such a beautiful day and I'm outside in my birthday suit playing in my pool!!! Have any sexy dirty water stories you wanna share with me? I'll show you mine if you show me yours:)
posted 12 years ago
Spent some time at the sex shop today, I have a few new toys that need to be tried out. Give me a call and we both can get off!
posted 12 years ago
Feeling neglected and need you to make me cum
posted 12 years, 1 month ago
I'm not like everyone else. I'm very real and want to hear about your favorite fantasies! I have a very vivid imagination and can keep up with anything you throw at me!Call me so I can make your night
posted 12 years, 3 months ago
Hi every one! I woke up early today with a big wet spot on my bed and still horney from my hot dirty dream last night! My clits swollen and my nipples are hard and I am very close to cumming! Hurry up
posted 12 years, 3 months ago
I just got in from Tanning and I feel sooo hot and bothered right now...can you call me and help me rub all of this tanning lotion off my body? Slutty phone sex always makes me moan soooo loud!
posted 12 years, 3 months ago
Wife or girlfriend constantly nagging you?you feel like you try but whatever you do is not good enough?Why don't you sit down and relax & I'll whisper in your ear what you've been needing to hear XOXO
posted 12 years, 3 months ago
Fun in the sun today... Rather than getting a massage, I need a man to lick every inch of my body with his tongue. Especially my warm juices because I am horny as hell!
posted 12 years, 4 months ago
I feel like playing house and being a sexy naughty house wife who gives extra special attention to the plumber, electrician, the MayTag repair man and even the gardner!You want to join the party to?
posted 12 years, 4 months ago
Looking for an old fashioned country lady who is all sugar and spice & everything nice but who also loves sex too?Then we will make a great pair! Call me to hear me whisper sweet nothings in your ear!
posted 12 years, 6 months ago
Hi! I just signed on and am ready to work very hard for my money! I'm feeling kind of frisky tonight and may need some intensive supervision lol! Do you have any ideas? If not I've got lots! XOXOXOXO
posted 12 years, 8 months ago
Pamela's Latest Audio
There is no audio at this time
Pamela's Private Blog
Different Languages...Same Dirty Filthy Words
May 01, 2011
Hey There!
Lately I've been enjoying some awsom spring weather while walking along the beach! I notice that along with the local horney guys staring at me alot of tourists tend to watch me very close as I strut by them in my bikini too. One Older gentelman was scolded by his wife for doing this but she was speaking a different language as she was yelling at him!! Lol you just know that she must have been using every swear word in her language!! That got me very curious so I looked up a bunch of dirty words in different languages...here are some of my favorites!

Italian...
Cazzo - dick (or testa di cazzo - dickhead)
Fica - cunt
Puttana - whore
Testa di merda - shithead

Latin...
Stercum - Shit
Tu es stultior quam asinus - you are dumber than an ass
Cunnus - cunt
Irrumator - bastard
Mentula - penis
Spucatum tauri - Bull shit
Pudor tu - fuck you

German...
Scheisse - Shit
Ficken - Fuck
Saugen sie meine schwanz - Suck my dick
Ficken dich - Fuck you
Ficken mich - Fuck me
Hure - Whore
Miststuck - Bitch

Japanese...
Baka yaroo - stupid fucking asshole idiot
hayari - Titts
Oshiri - ass

Spanish...
Mierda - shit
Pendejo - pubic hair, fuck and shit
Puta - whore

Greek...
Pisoglentis - one who has fun with his ass
Kariolis - motherfucker
Poutsokefalo - dick head
Tsimbouki - blow job
Mounoxilo - pussy lip

Russian...
Yob - Fuck
Kooshite govno ee oomeeite - eat shit and die
Tva-ya mama sa-syot kor-rovie khuy-ee - You mother sucks cow dicks
Pizda or manda - cunt
Khuyesos' - cocksucker

Turkish...
Siktir lan - get fucked
Got veren - ass giver
Chukumu yala - suck my dick
Oross puh - bitch

Polish...
Chuj - dick
Spieprzaj - piss off
Pierdolec - fucker
Zjechać na ręcznym - have a hand job

Czech...
Do prdele - Up yours
Prsa - Breasts
Kozy, cecky - Tits
Piča, kunda - cunt

Brazilian...
Pagar um boquete - cock sucking
Chupa meu pau - suck my cock
Foda-se - fuck you
Puta, piranha, vagabunda - bitch
Babaca, escroto - asshole
Porra - sperm
World Records Of Sex!!!
Apr 15, 2011
Cheers!
So yesterday I just happened to be walking by my flat screen when I noticed they were talking about this guy Jonah Falcon who is owner of the world's biggest human penis! It is 13.5 Inches Long with an 8 inch circumference! WOW!Now theres a guy who can walk around with his head held high and proud!Here are some more world records that I thought were very interesting!

Greatest Distance And Speed for Shooting Cum
A man named Horst Schultz can shoot his load 18 ft 9 in (6 m). He also holds the record for greatest speed of ejaculation, or muzzle velocity, with 42.7mph!

Worlds Oldest Prostitute
Somewhere in Asia an 82 -year-old lady nicknamed Grandma is known to be the oldest living, working prostitute.She is able to keep working by charging way less than other prostitutes.

Porn Star Fucks Most Guys In a Day
Lisa Sparxxx is an American pornographic actress. She holds the world record for having sex with 919 men in one single day!Way To Go!!!

Longest Time Recorded for Jerking Off
At the the 2009 World Masturbate-a-thon held by the Center for Sex & Culture in San Francisco in 2009 Masanobu Sato from Japan broke his own world record by jacking off for 9 hours and 58 minutes!

Worlds Largest Condom
There was a condom produced by the Guilin Latex Company that measures 260 feet (80 meters) tall and 330 feet (100 meters) around! The materials made to construct this giant prophylactic was yellow PVC.

Most Amount Of Cash Offered To Be First To Have Sexual Intercourse With A Virgin
At the Bunny Ranch Brothel in Carson City, NV an anonymous man bid 3.8 million dollars to be the first person to have sex with a 22 year old virgin named Natalie Dylan.

Oldest Male American Porn Star
69 Year old David Cummings is known to be the oldest American porn star with more than 200 films on his resume. He was 54 when he did his first movie!

Woman with Biggest Boobs
Sheyla Hershey of Brazil is 28 years old and has a cup size of 38kkk! She claims to have more than 30 surgeries
My Favorite Pick Up Lines
Apr 05, 2011
Hey There!!!
So I'm a lady who looooves to go out and meet both men and women and sees where the night will take us all. I always have a giggle or two at the pick up lines that get used on me and I'd love to share a bunch with you all!!!
Enjoy lol!!!

I seem to have lost my phone number, could I borrow yours?

I know milk does a body good, but baby, how much have you been drinking?

Baby, I'm no Fred Flintstone, but I can make your Bedrock!

How about a pizza and a fuck. What, you don't like pizza?

Are you wearing space pants? Cause your ass is out of this world.

Hi, the voices in my head told me to come over and talk to you.

My friend and I have a bet that you won't take off you blouse in a public place.

Want to come see my HARD DRIVE? I promise it isn't 3.5 inches and it ain't floppy.

Would you like to come over to my place later? You can bring some friends because my face seats five.

You know how they say skin is the largest organ? Not in my case.

You're so hot you melt the plastic in my underwear.

Hey baby you're so fine you make me stutter, wha-wha-what's your name?

My name isn't Elmo, but you can tickle me any time you want to.

Is your name Pepsi cause' I've gotta have it.

Do you work for UPS? I could have sworn I saw you checking out my package.

Hi. I'm an astronaut, and my next mission is to explore Uranus.

I may not be dairy queen but I'll treat you right!!!

Excuse me. I'm from the FBI, the Fine Body Investigators, and I'm going to have to ask you to assume the position.

You're so hot, your ass is on fire.

It's not my fault I fell in love. You are the one that tripped me.

I'll give you a nickel if you tickle my pickle.

Hi, I have my own place... well, my own room... in my parents basement...

Did you invite all of these people? I thought it was just going to be the two of us.

There is something wrong with my cell phone. It doesn't have your number in it.

No, I'm not a cop. What can I get for fifty bucks?
The Seven Wonders Of My Body
Mar 30, 2011
1) My big huge titties!
They are as soft as pillows and all natural! Don't ya just want to suck my nipples and feel them get hard in your mouth?

2) My Hands!
I bet you want to feel them groping and grabbing every part of your body...almost like they're thirsty for your skin!

3) My Legs!
Long and sexy...capable of wrapping around your body and holding you there untill we're both good and done and covered in eachothers cum!

4) My Ass!
Perfectly squeezable and always ready for you to burry your face in it when your feeling the need for extra fun.

5) My Feet!
Erotic and mysterious. These little piggys wanna wrap around your cock and make you cum all over them as they wiggle with glee!

6) My Mouth!
Tasting you. Licking parts of you. Sucking the meatiest part of your body....right between your legs.

7) My Pussy!
Sticky and sweet. Always leaving the crotch of my pretty panties all wet and dirty.
Whats Your Pleasure?
Mar 03, 2011
Ooohhhh hi again!!!
I've been soooooo busy being a sexy phone slut!!! This is my favorite job ever!!! I looove when all you horney guys and ladies call me and want to hear all about my exciting erotic adventures! I go out and find naughty fun as often as I can and anywhere I can! My favorite places to have a real fun time include under the table at a restaurant, Rides at the county fair, The grocery store, Airplanes, City Buss, Water Parks, Back of a police cruiser, The gym, Rock Concerts etc....!!!! In other words anywhere anytime! I like to try everything at least twice and sometimes three times just to make sure that I like it lol!!! I also love hearing all about your sexy stories because as your telling them to me I get very hot and bothered and when I'm in that type of state I can cum sometimes two to three times per 1/2 hour call!!! Thats whats gonna keep you calling me and cumming back for more!!! I also love it when you want me to hear you stroking your own cock...or talking with you and your girlfriend while your both all over eachother making a big huge mess!!! Mabey you just want to call and listen while I use my big dildo to fill up my pussy while rubbing my sweet titties and listen as I moan and start breathing harder and harder while my body reaches a climax that takes me to cloud nine!!! Sounds great to me lol!
So I'm ready and waiting when you are!!!
Call me for a Great Sexy Slut Phone Fuck!! I promise to be exxxtra good!
Part 1...THEY SAID YES!!!
Feb 19, 2011
Hi everyone!!! Sooooo about a week ago it was my friends birthday and yes she is a very sexy lady and has a smokin hot bod just like mine...and she's a phone sex whore just like me! Her name is Tara and she just turned 20!!! She's got dark hair and big brown eyes and nummy titties!!! We all went to the club to celebrate! Oooohhhhh wow there were sooooo many hotties there!!! Especially at the table below us!!! There were these two nice lookin tall black guys and one cute blond chick with some great titties!! Wow they must of been double dd's...she was sexy as fuck! Tara saw em too and she was lick'in her lips probably thinking the same thing I was...about what she might be like with all her clothes off and horney! We got our waitress ...who was also very sexy by the way...to send the table some drinks and a message for them to join our table. THEY SAID YES!!! They introduced themselves as Jake, Rob and Jill and they were soooo flirty!!! Both Tara and I were feeling kinda naughty...and sneaky lol. Did I mention that we forgot to wear our panties that night? Well before we knew it the birthday cake arrived and we were all enjoying a slice of delicious sweet strawberry shortcake with a ton of cream on top!!! Then I noticed that we were outta napkins...
Uh Oohhhh....all five of us had cream and cake and strawberries dripping down all over our titties and laps!! Now what were we supposed to do???
Ooohhhh sorry guys my phone is ringing ..and you know what that means...
I'll be back in a little bit and let ya all know the cumclusion...Bye for now
What others have to say about Pamela
There are is no feedback at this time