Welcome to the Hottest Phone Sex Site on the Internet!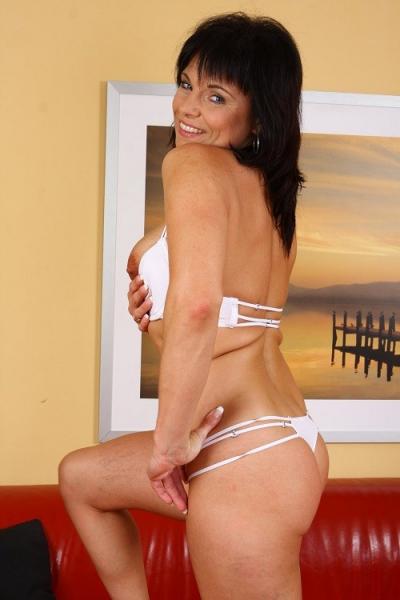 Sexy Betty Sophia
Hello everyone! I'm sexy Betty -- a mature older gal who has a lot of spunk and loves to have a naughty good time. I am an experienced gal who could probably teach you a thing or two. I am extremely sexually active and I enjoy playing with both men and women.

I get off knowing that younger men find me sexy and I am a switch so I can be both dominant and submissive. As for the mature gentlemen if you enjoy reminiscing about the good old days where women wore girdles, stockings, full bottom panties etc I also do lot's of mature fantasy role play and body worship phone sex. If I sound like the type of woman you would love to speak with call me at 1-800-485-9561 for some hot mature phone sex fun

Some of my phone sex specialties include: Mommy phone sex, mature phone sex, sensual domination phone sex, foot fetish phone sex, anal phone sex, leg worship phone sex, sissy phone sex, crossdressing phone sex, spanking phone sex, cuckold phone sex, gfe phone sex, guided masturbation phone sex, tease and denial phone sex, abdl phone sex, girdle phone sex, cougar phone sex, no limits phone sex, taboo phone sex and more!
Call 1-800-485-9561 to see if I am available.
Sexy Betty Sophia's Latest Pictures
Sexy Betty Sophia's Latest Shouts
Hey guys you want to talk to a horny hot Momma well come talk to me I am a very sexy hot Momma who will get you very horny, I would just love to rub my tits in your face and that is just for starters.
posted 6 years, 10 months ago
Hi guys I want to know what kind of fun kinky things you like, I am a very open minded woman so nothing will surprise me. Come tell me you deep dark desires and just maybe we can act out some of them.
posted 7 years ago
I want to take you into my bedroom and seduce you and show you what it is like to be with an older woman, and then you will see we have a lot to show you about the how we can please you.
posted 7 years, 1 month ago
I am looking for a horny man to help me get my pussy all wet and juicy, do you have a lot of energy if so I will wear you right out baby. Call me soon I am waiting for you lets get naughty together.
posted 7 years, 2 months ago
Gentlemen, let me start your engine and I don't mean your car, I want you ready able and willing so are you ready to let me take charge, if so this will be a ride you are going to love.
posted 7 years, 3 months ago
You want to serve me don't you well prove it show me how much you want to be my servant, show me you know how to behave for me, if I see promise in you I will reward you, so be a good servant
posted 7 years, 4 months ago
I want to hear from all you men that love older sexy women, I can turn you on better than a woman younger than me, I have lots of energy and you will be worn out when I am done with you, call me
posted 7 years, 4 months ago
Hello there, Gentlemen do you like a well put together woman who has a dominant air about her well I am the woman for you let me show you I can teach you some new tricks, so get on those knees
posted 7 years, 4 months ago
Hi to all you hot younger men out there are you ready for me, because I am ready for you and I have a voracious appetite and I am ready to have you now and when I am done you won't know what hit you
posted 7 years, 8 months ago
Calling all you horny men out there, I want to play with you in every way I can. I love to get kinky can you handle a real kinky woman I know I can give you an exciting time, so call me.
posted 7 years, 11 months ago
I see you looking at me so get it right I love the chase but I am in charge let me sit in your drivers seat and I will drive you hard and fast get ready this teacher is fully charged and ready.
posted 8 years ago
What are you waiting for guys I am here just waiting for you to join me for some fun naughty play. Would you like to play with me a naughty horny kinky woman. I just know you will have fun, lets play.
posted 8 years ago
Gentlemen let me start your engine, I love younger men I am a very horny older woman who will wear you out, so come on I will take you to places you have never been, and that is sexually speaking.
posted 8 years ago
To all you men out there, I am a hot and sexy woman that will excite you like no other, come on give me a call and I will satisfy you, what are you waiting for.
posted 8 years ago
Do you like to watch a woman play with herself well you have found me there is nothing better than laying back and making my pussy wet and getting so excited, so give me a call and you can hear me.
posted 8 years, 1 month ago
If you like what you see you will love what you hear when you call me, because I will make you harder than you have ever been, I love to hear a vocal man who gets so excited. Call me.
posted 8 years, 2 months ago
So you want this teacher to teach you some lessons well the first one would be to get over my knee so I can see if you are a man or if you scream like a girl while I spank you, call me I am waiting.
posted 8 years, 3 months ago
I want to play with you come lets have some fun I can rock your world I will make you so excited that you will scream but you won't be screaming for me to stop. I want to drive you crazy, call me.
posted 8 years, 3 months ago
Hey you yes you the handsome younger men out there I would love to talk to you, I am an older woman who just loves to get a man hot and horny so what are you waiting for I am hot and ready call me.
posted 8 years, 4 months ago
I am waiting for a horny man who really needs a woman to grab his hard cock and stroke it and see how how long it takes for him to start begging to come, call me and lets talk about this
posted 8 years, 5 months ago
Yes I can teach you to be a kinky man, and you will love it. There is nothing better than having a man at my feet begging for more, and seeing his body craving what only I can give him, lets talk.
posted 8 years, 7 months ago
Hello to you naughty men out there, what are you waiting for I know your balls ache and you want me to play with your hard cock so give me a call and I will get you so horny that you will be begging
posted 8 years, 7 months ago
I am laying here on my bed thinking of a hot sexy man who is interested in an older woman who just loves sex, the hotter the better, and bring on the kinky stuff too. So do you think you can keep up.
posted 8 years, 7 months ago
Hello to all you sexy men want to have a chat with an older woman well give me a call I can't wait to talk to you, I may be older but that does not slow me down, so why are you so slow come on call.
posted 8 years, 11 months ago
Come with me and I will show you what an older woman can do to that body of yours, I will excite you beyond your imagination so what are you waiting for call me and lets have some fun.
posted 8 years, 11 months ago
I am looking for some fun tonight I want a sweet man to talk to are you up for a romp on the phone with me, I love to have fun and I hope you do too. I am all for being naughty or nice so what are you
posted 9 years, 1 month ago
I love walking into a room and have the younger men watch me as I walk past them and I usually give them my look, that I know you want to get into my panties look, so give me a call
posted 9 years, 2 months ago
Hey would you want me to be the one to walk in on you while you were stroking that hard cock of yours well call me and lets play I would love to be the one to excite you, call me.
posted 9 years, 2 months ago
Do you like a sexy older woman, then I am the woman you need. I want a younger man, my friends call me a cougar, let me show you what I can do to a younger man, you will be very horny and worn out.
posted 9 years, 3 months ago
I am an older woman who loves to have fun, I have a kinky mind and love to try new things if they are not new for me they might be for you, so lets see what is new for you, you might be surprised.
posted 9 years, 5 months ago
Sexy Betty Sophia's Latest Audio
There is no audio at this time
Sexy Betty Sophia's Private Blog
Come to Me
Jul 31, 2012
I was walking in the park on a beautiful sunny day and as I was walking I found a beautiful spot to sit on a bench and enjoy a little sunshine. I watched people walk by and I was sitting with my left leg crossed over my right and as I did that my sandal fell off my foot and I did not notice that a sweet gentleman noticed this and he rushed over and said may I and he slipped my sandal back onto my foot and as he did so he looked me in the eyes and said my what beautiful long legs you have, and with that we started to chat for a while, he was a very handsome man with bright blue eyes, and he was some what younger than I am but I found him very attractive, and as we talked he says if you would like to go out sometime I would love to take you out for dinner, he gave me his number.
So I made him wait for a couple of days and then I called him and we set a time and date for our dinner. I wanted to blow his mind so I wore a nice close fitting short black skirt and a nice soft silk blouse, it showed a little cleavage. He came to pick me up and he says wow that skirt and your heels make your legs look even longer, I blushed and said I am glad you like my legs. At the dinner table he could not resist and he had his hand on my leg most of the time and I felt like I was on a first first date, this was great so far and there was so much going through my head, should I take him home and show him some of my favorite things, and with those thoughts in my head I quivered and he says are you cold I said no I just thought of something that is all. And I gave him a naughty smile. I said to him I actually had visions of you dancing in my head and let me tell you it make me quiver and I blushed.
If you want to know more give me a call and I will tell you all about my adventure with my sexy dinner date.
Mommy Betty and the younger man
Dec 01, 2011
This hot Momma was in the grocery store one day and as she was shopping she noticed a young man following her up and down the the isles.
I stopped and made like I was reading something on a package and as I was doing so I was peering out of the corner of my eye at you, and you see me look at you and you blush. I walk over to you and I say "Hi, I noticed you following me, and you look at me, and I say "what is the matter cat got your tongue". And you told me you are kind of shy. Oh I say and tell you that is alright I like shy men.
Now I am thinking of how I can take you home with me and I say would you be a dear and be able to help me with my groceries and I will gladly repay you some how. I see a excited look in your eyes and you say yes I would love to help you.
Want to know how I repay him, oh I can't wait to tell you, it made me very excited and it was something he will never forget too.

Mommy Betty
Naughty Hot Momma
May 16, 2011
Hello to all of you hot men out there, I hope you are ready for me I am a very firey hot Momma who wants to have some fun and if you have the energy then let me give you the workout you need. And you will want to come back for more so come on you know you want to.
Looking forward to hearing from you
May 02, 2011
I can't wait to sit back and have a chat with you, I know you will enjoy talking to a mature fun loving woman who is creative and has a great imagination. So what are you waiting for give me a call and I will give you what you need, and want.
What others have to say about Sexy Betty Sophia
There are is no feedback at this time