Welcome to the Hottest Phone Sex Site on the Internet!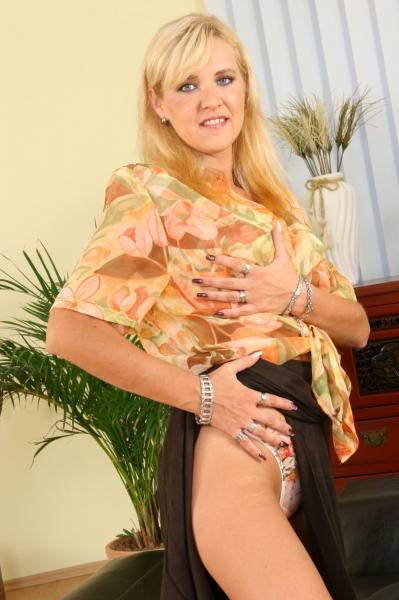 Mommy Lindsay
Hello guys,
I am your typical conservative looking woman next store. However, I am far from that at night. I am a very sexual woman who loves to express myself and try new things. I especially like to talk to all of my sissies and cross dressers out there. I am a very nurturing woman and maybe this is why I am so popular when it comes to phone sex calls.

If you need some extra special attention give me a call at 1-800-485-9561.

Some of my phone sex specialties include: Mommy phone sex, mature phone sex, sensual domination phone sex, foot fetish phone sex, anal phone sex, leg worship phone sex, sissy phone sex, crossdressing phone sex, spanking phone sex, cuckold phone sex, gfe phone sex, guided masturbation phone sex, tease and denial phone sex, cougar phone sex, no limits phone sex, taboo phone sex and more!

Call 1-800-485-9561 to see if I am available.
Call 1-800-485-9561 to see if I am available.
Mommy Lindsay's Latest Shouts
There are no shouts at this time
Mommy Lindsay's Latest Audio
There is no audio at this time
Mommy Lindsay's Private Blog
Happy New Years' Eve!
Dec 30, 2011
"What a day I have ahead of me! So many things to do before the party I don't know where to start! Yes, honey, you can help mommy. I have to change the sheets in the spare room, why don't we start there?" I say.

We walk into the bedroom and I bend over the bed to pull the covers down. All of a sudden I am pushed face down onto the bed and I can hear my sweet guy laughing in his teasing little way. I feel his hand at the waist of my cotton shorts pulling then down. I feel the bed depress and you kneel behind me.

Then I feel your tongue, slowly licking right down the crack of mommy's ass and stopping at my tiny little rosebud clit. You start making circles around it with your tongue and it doesn't take me long to get so turned on and soaking wet.

"Mommy, you sure do taste good today!" You say and I feel a finger slide inside of my juicy hole. I start to moan and know that I am going to cum really fast and I do just that!

That is all it takes and I feel you move and then I feel that hard cock sliding up and down that same crack of my ass. "Do it baby, fuck mommy with that hard dick!" I am begging you, I am on fire and just want to get fucked good and hard. You slam your cock right inside of my velvety warmth and it feels so right. I am being ridden, your hands on my hips, pulling me against you. You reach around and start to finger my swollen little clit and it is more than I can take! I start gushing all over that cock, dripping down your cock and balls and running right down my legs onto the sheets I was just about to strip off! You thrust faster and deeper and I reach underneath me and feel how tight your balls are and give them one good squeeze and it sends you over the edge. I feel that hot sticky cum shoot deep inside of me and I start cumming again.

It feels so good, your body pushes me down and I can feel the weight of you lying on top of me. Your cock is still inside of me, slightly hard.

What a great way to begin the New Year!
Waking from a dreammmmmmmm
Nov 20, 2011
I had a long day at work. I came home and showered, put on a t-shirt, sat down on my bed and leaned up against my pillows with a book. Before long, I had drifted off to sleep and I was having the most amazing, erotic dream.

I could feel your soft lips and tongue tasting and suckling mommy's nipples, getting them so hard and erect. Your hands were rubbing my body, touching me everywhere. I sighed as I felt your hand on the inside of my thigh, moving higher toward the juncture in the middle. Your fingertips just brushed my hard little clit and I started to cum, you were saying mommy you feel so good. I moaned louder and opened my eyes.

You were there, that warm soft mouth at mommy's breast, your hand playing with my hard clit and wet pussy. You smiled up at mommy and pushed your finger inside of me and I came again so fast, I almost cried. Mommy, I love you like this and I want to put my penis inside of you. You didn't wait for me to respond, I was still shaking from my unexpected climax and bedroom visitor. You spread my legs and pushed your big hard cock deep inside of mommy's juicy wet slit in one swift movement. I moaned again, amazed that you were making me feel so good.

Yes, I said, fuck me harder baby! You drove into me like a madman, putting my legs over your shoulders and giving me no room to wiggle away. I was all yours, my sweet little mommy's toy! I wanted to do this for so long mommy, and you rolled onto your back, dragging me on top of you and told me to ride you. I did with pleasure, cumming harder than I ever have before. You had grown up and filled out in all of the right places and were fucking me as no one ever had and filling my sweet hole with your milky cum.

We soothed each other after our final climax, and slept in each others arms. I awoke to find your mouth on my pussy this time, tasting every inch of me. This is what heaven felt like, and I had it all to myself!

Do you want another taste of heaven? Call me!!
Oooh Did You Get a Boo Boo? Let Mommy Lynn Make It All Better!
Apr 23, 2011
Did you skin your knee when you slipped and dropped your coffee this morning? Or maybe you just had a really bad day at work or at school...no matter what age you want to play, Mommy Lynn will put you in the tub and clean you all up- put you in your bed and I'll climb in with you and keep you all snug and warm, my naked body holding you close!

Cum on - you know you need some TLC from Mommy Lynn....so what are you waiting for honey? Call Mommy. She'll Make it all better!

Love,
Mommy Lynn
Need Mommy's Titties?
Mar 31, 2011
Hi honey,

Feel the need to suck on those lovely nipples of mine and wrap yourself all around your mommy, fucking her, making her pussy cum, making her wetter than she's ever been with your big hard cock?

Well why not call me so I can catch you masturbating in your room, or coming all over my panties from the hamper......and then getting on my knees to service my you...maybe while one of your friends watches....mmmmm that sounds so yummy, don't you think?

Mommy is and will be as always, waiting.....

Mommy Lynn
What others have to say about Mommy Lindsay
That call with you was so hot! I definitely want to go to bed with you again mommy! Will you suck me until I cum right down your throat? That was the best part! You sound so fucking hot when you cum! Wish I was there! - Danny
Too many compliments too little space, thnkas! - Ruvell
Hi Andrew, I am so glad to see your note! I can't remember the last time that we talked, it seems like months, it was so long ago! Mommy misses cuddling with her sweet guy! I hope you will call me soon, honey, and we can have an amazing time, again! - Mommy Lynn
I just wanted to let you know how much i enjoyed our phone call, was a while ago but I have not forgotten I called back a few time but you were not there... it just wasnt the same. Miss you mommy :) - Andrew