Welcome to the Hottest Phone Sex Site on the Internet!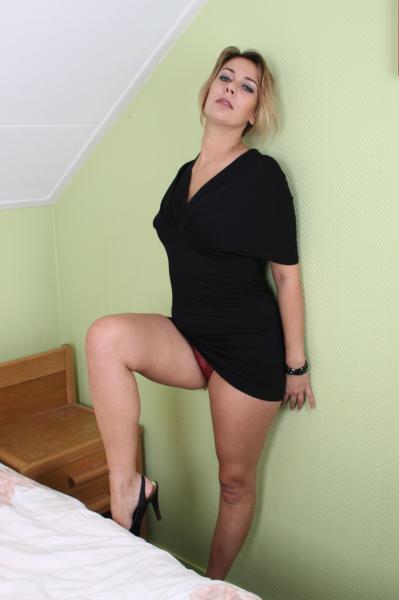 Mistress Katerina
Are you someone who begs to be called a loser? Do you get extremely turned on when you are humiliated? If you wish to be my submissive you must greet me on your knees. Admiring my beautiful round ass are you. Do you wish I would transform you into my very own personal sissy and humiliate you the way you have always wanted to be humiliated.

I cater to various forms of domination phone sex. Don't keep me waiting you have lot's of sissy phone sex training ahead of you.

Some of my other phone sex specialties include: sph phone sex, humiliation phone sex, sissy phone sex, chastity phone sex, small penis humiliation phone sex, cuckold phone sex, bdsm phone sex, foot worship phone sex, face sitting phone sex, fetish phone sex and more!
My schedule changes so call me to see if I am available.
Mistress Katerina's Latest Pictures
Mistress Katerina's Latest Shouts
Kiss my boots, lick them all over! You must do a really good job of cleaning them. Well my little slave, what do I have in store for you today? Call me and you'll find out what punishment awaits you.
posted 7 years, 5 months ago
I fasten your ball gag on tight. I strip you naked. I get you into position. You are restrained and gagged, you can't get away and you can can't make any sounds. Now you are ready to be punished.
posted 7 years, 6 months ago
Where are all my naughty slaves? You know you need to be punished! You fear my whips and paddles, but crave them at the same time. You love that feeling of anticipation right before my whip strikes.
posted 7 years, 7 months ago
Slave, it is a day to be punished. Kneel before me and feel my paddle strike your backside. Feel the leather bite into your skin, feel the gag in your mouth. What a good way to start a day!
posted 7 years, 7 months ago
Have you always wanted to be my slave? Maybe you were a bit timid. Don't worry, I will take you by the hand and gently lead you to the ecstasy of being a slave. Don't wait, you know you want it!
posted 7 years, 7 months ago
I am Mistress Katerina and I just bought some new toys! I have a new ball gag, a new paddle, some new butt plugs and a few other beautiful items. Want to hear how I will use them on you?
posted 7 years, 7 months ago
Are you in the need for some punishment? Mistress Katerina is here! You will kiss my feet and then lay across my lap to receive your punishment! What will I use on you today? Will it be the paddle?
posted 7 years, 7 months ago
Filthy maggots it is time for your punishment who is going to step up first to take theirs? I have rope, a wooden spoon, my whip, and all sorts of gear to put you in!
posted 10 years, 1 month ago
Attention all useless, worthless, mindless slaves, bow down before me and prepare to be punished, call Me right away!
posted 10 years, 2 months ago
Where are all of the dirty worthless pathetic sluts today? I need to be worshipped and I will not settle for anything less, call Me!
posted 10 years, 4 months ago
I suspect that someone has been extremely naughty and is in need of a punishment! Fess up NOW to your Mistress and I *may* spare you pathetic fucks!
posted 10 years, 8 months ago
Hello sissies, sluts and maggot dicks, it is time for your daily dose of punishment and humiliation, who is going to step up for it first?
posted 10 years, 8 months ago
Hello out there to all of My tiny little dicked losers who can't satisfy a woman haha who is ready to call Me for their session? Better hurry before someone else does!
posted 10 years, 9 months ago
Hello all you sissies and slaves. Your Queen is waiting for your servitude. Come tell me if you've been a good boy and deserve a reward...or maybe you've been bad and need to be punished.
posted 10 years, 9 months ago
Pathetic little sluts who are in need of a good Mistress, call Me tonight and I will be sure to show you what it really means to be a slut!
posted 10 years, 10 months ago
I'm looking for someone to use and abuse tonight, I'll make you beg for mercy! Call me NOW pathetic losers!
posted 10 years, 11 months ago
Hey, loser! Yes, you. Call Me right now and serve your Mistress, don't keep Me waiting!
posted 10 years, 12 months ago
Where are the pathetic dirty sissy sluts this evening? Call Me tonight and I will put you in your rightful place maggot!
posted 11 years ago
I've returned from a shopping trip and I have all sorts of new goodies for my sissy sluts who love to dress up like a bitch and also for my tramp strap on loving whores! Call Me!
posted 11 years ago
I am looking for a new slave who I can use and abuse in ways never thought of before, do you have what it takes to serve under Me, Mistress Katerina? Or are you too much of a sissy!
posted 11 years, 4 months ago
I am your Mistress and you will bow down at My feet and worship Me in any way that I see fit, pathetic fucktards! Call Me now and I will put you in your place
posted 11 years, 6 months ago
Come here, slave! Lick my boots while I spank that ass; your body is mine!
posted 11 years, 8 months ago
Have you been punished yet today?? No?! Well I think it's about time. Call me now so I can have my way with you.
posted 11 years, 10 months ago
Good morning slaves. Your Queen requires your body for use! Submit to me so I may pleasure myself. Call me now!
posted 11 years, 10 months ago
Filthy slutty bitches really need to just learn their place, and that is bowing down before me begging for mercy! Are there any obedient slaves out there tonight?
posted 12 years, 1 month ago
You stupid fucking losers don't even have the balls to call Me this evening and tell Me how fucking worthless you and your little dick are. I dare you to!
posted 12 years, 1 month ago
Good morning sluts I'm feeling rather feisty today, and I need to see you suffer in only a way that I can bring on! Call Me now and pick your poison!
posted 12 years, 1 month ago
Who is in need of a good spanking? I have all the right toys and outfits for the sissiest of sissies and dirty fuck sluts. What are you waiting for, slave? Worship Me on the phone NOW!
posted 12 years, 1 month ago
Mistress Katarina has a question for you. Have you been spanked yet today? I am awaiting your body for use. Call me now to satisfy my hearts desire.
posted 12 years, 2 months ago
you worthless wretched slags think that you even deserve to be MY slave? News Flash: you do not. You do not even deserve a place next to My shit in the sewers. Call Me tonight for your punishment!
posted 12 years, 4 months ago
My pathetic slaves are such a disappointment lately and I find myself bored out of my mind...who has what it takes to serve Me as I should be served? Call Me now!
posted 12 years, 4 months ago
Hey little dick losers it's time to play with Mistress Katerina I have plenty of toys to start our fun so call Me NOW!
posted 12 years, 5 months ago
I am in a mood this afternoon to have mommy's little boy service his mommy and make her cunt feel good.Or maybe bury his face in places because he has been a bad boy!
posted 12 years, 7 months ago
Where are all of my pathetic slags tonight? Call me now if you want to avoid further punishment!
posted 12 years, 8 months ago
Mistress Katerina's Latest Audio
There is no audio at this time
Mistress Katerina's Private Blog
Entertain me continued
Mar 30, 2016
I enjoy watching as the leather pieces spank your ass and occasionally strike your balls and cock. Each time that happens, you jump, I love to watch your balls bounce up-and-down when you jump.

I strike you again with the whip but this time not as hard, I am not bored I just want to add something to the fun. You look at me and realize I want you to come over to me. You do, you kneel facing me, I tell you to turn around and stand so I can see your balls hanging down. I reach beside me and pull out a little bag you can't see what's inside of it. I pull something out and reach up and grab the skin around your balls you feel a slight pinch. This happens over and over until you realize I put a number of clothespins on the skin. It isn't very painful but just enough to make you constantly aware of all these clothespins on your very delicate skin. I tell you then to go back to what you were doing and to do a good job of it.

You walk away and bend over again. You start to strike yourself with the whip. Now you realize why I did this, each time the whip strikes your balls the added weight and pressure of the clothespins causes pain. I strike you with the whip, this time hard, you realize that you haven't been whipping yourself hard enough. You've been holding back a little bit because the clothespins are causing extra pain. You look over to the giant dildo and wonder can it possibly be worse. That's what you have been trying to avoid.

You start whipping yourself harder and harder until tears form in your eyes. Your ass is bright red your balls sore and swollen. I tell you that you can take a break.

'A break? ' you think. You now know I am not done with you. I give you water and let you lie down near me. You start to remove the clothespins I smack your hand.

You tremble a little. 'What is next...'
Entertain me!
Mar 10, 2016
Today slave, I am in the mood to be entertained. It is your job to entertain me Mistress Katerina. I bring you into my dungeon where I have laid out many fun and interesting toys on the table. "You must choose some toys to use on your self to entertain me. You will know when I become bored!" I threaten.

I sit in a big comfortable chair and wait for the show to begin. You notice I am holding a long whip in my right hand, you know what I will do with it.

You look at the toys on the table there are many long handled paddles, butt plugs and dildos. You know that I want to see you spanking yourself and stuffing yourself with plugs. One of the dildos has a suction cup at the base and there is a low stool nearby, you know what I want you to do with that. But the dildo is so big you're hoping I will be satisfied before you even need to get to that one. You know that it will hurt going in and stretch you like you haven't been stretched before. Maybe if you put on a good enough show you can avoid it.

You start with a paddle and turn so I can see your white ass. You begin spanking yourself with the paddle. I watch with interest. "Harder!" I demand. You spank a little harder but not quite enough. I lift up the whip, it hits with a loud crack on your ass. You jump, the sting surprises you. But you get the message you begin spanking yourself harder. You know I want to see your ass nice and red!

I look away, bored. You quickly reach for a different toy to amuse me, anything to avoid that big dildo in your ass. You grab up a long handled leather whips with many leather pieces. You turn your back to me so I can see exactly what you're doing. I tell you to spread your legs. I want to see your cock and balls dangling down. I want to see you react as the leather pieces of the whip bite into the tender flesh of your balls.

You will have to wait for the rest or call me to hear it!
Ball gaged and bound
Mar 01, 2016
First, I bind you hands behind your back. Then I fit the ball gag into your mouth, you feel the latex in your mouth, you can taste it. You know what is coming next. I will make you crawl over to me. Kneeling, you bend down low making your head rest on the carpet and your ass way up in the air. You kiss my red boots, licking the toe. You are hoping for some mercy! You shudder with anticipation. You see me grab a whip. I smack the floor beside you. It cracks against the floor. I raise the whip up again and smack your ass. I make you count. From behind the gag you say 'One, thank you, Mistress.' I spank your ass over and over until it is crimson red. I make you count all the way up to twenty, until you whimper.

Next, I tell you it is time to pleasure me, I make you kneel in front of me as I spread my legs wide. I grab your head, pull out your gag and push your face deep into my pussy. 'Lick' I order. You know to stick your tongue deep into my wet pussy. You lick and suck until I cry out with pleasure, moaning over and over until my pussy juice covers your face. 'Good, slave.' I tell you. Now, call me and beg for some more pussy.
In my dungeon
Feb 19, 2016
Sometimes after a session, if you've been very very good I allow you some pleasure before you leave. Sometimes I don't.

Today you arrive and follow me down to my dungeon. You can't keep your eyes off my beautiful leather boots with pointy heels, my stocking covered thighs and my round, shapely ass. Before we have even started you feel that familiar tingle, and warmth building between your legs and that feeling in your stomach, a feeling between anticipation and fear.

I lead you into the room and tell you to get down on you knees and clean my boots. You do without hesitation, and feel that pleasant pressure building in your cock.
You lick and kiss my boots, but not to my satisfaction. I proceed to give you a few swats to encourage you to do a better job.

I make you move across the room to get dressed in an outfit I have picked out for you. You know I will see that already you are so excited that pre-cum is starting to form. You will be punished for being so overly anxious and not having any patience.

I make you dress, today I have chosen an outfit with leather and straps. It has round metal circles on it so I can tie you down anywhere in the room. I bring you over to a wooden structure. You will now be punished for your lack of patience.

I secure you to the wooden bench and walk over to a display of paddles hanging on the wall. Which one will I choose?
New play toys for my slaves
Feb 10, 2016
Yesterday I went to the best sex shop I know. I was in desperate need for some new toys and tools to use on my slaves. A good mistress is always on the lookout for a new way to punish her naughty slaves.

I found so many amazing things. I have something for each of you and your individual needs. With some of you slaves I am working on stretching your delicate openings to be able to receive some of my biggest dildos. So I bought a stretching tool. Can you imagine me working it into your tight little hole and slowly expanding it until you whimper and say you want me to stop, but I don't listen, I turn the knob once more and smile, 'I knew you could take a little more!'

For some of you slaves, spanking, swatting, and caning are what I am working on. So for you, I found a nice variety of paddles, switches, and string whips to make sure your ass is raw and bright red. After I am done paddling you, you won't sit down without wincing for a week!

Call me and I will tell you all about the fun toys I bought and how I will use them on you!
Call me Mistress!
Jan 30, 2016
You say you want to please me? You want to be my slave? It easy just get down on your knees and lick my feet. 'Yes, Mistress!'

You are pathetic! You want to lick my pussy? You haven't earned that yet. You aren't worthy of touching my lotus blossom. You must prove your worth, you must prove yourself a worthy slave.

First, you must be punished for being such a worthless worm. 'Get down on your hands and knees, now!' I walk over to you, paddle in my hand. You whimper. You know I am merciless when the paddle is in my hand. I begin slowly, firm strokes then fast, even strokes. You grunt and groan, you twist and try to avoid my paddle. You know not to move. You cry real tears as your ass and thighs bright red.

You have completed the first session, slave. You can't wait for the next one can you? Call me now for your next training session!
Worthless scumbags!
May 17, 2012
What does a Mistress need to do to find a good slave worthy of her punishments and humiliation even? Is it really so hard to just listen and obey like a well-behaved slut who knows exactly where their place is? First of all, that place is below Me, FAR below Me. As in, the depths of the ocean BELOW ME! Second of all, you are also below each and every one of My friends, and perhaps even My other slaves too!

It is really not that hard to please Me, sluts. The first step and most important step is to CALL ME, and CALL ME OFTEN! Call Me NOW, tonight.
I want to make you hurt!
Apr 13, 2012
I'm so tired of these pathetic whiny losers who do not have the slightest bit of tolerance for pain, sissy sluts who dress up like fags yet can not handle a bit of real pain! I have my whip ready and my boots have just been polished, who is loyal enough to step up and me my bitch?
Poor sissy sluts
Mar 15, 2012
I've been in an extremely mean mood lately, and I've been really enjoying myself. I love it when a pathetic worthless loser begs for mercy, begs me to be nicer, begs me to be gentle! HAHA! Well, you know what I have to say to that, suck it up, scumbag! And you know damn well what I want to see you, my wiggling worm, suck up!

I have a little story to share with all of you slimmy maggots about one of my filthy twats who is called Keith. This pantyhose loving FREAK has kept me waiting, so I will have my fun and exploit him, degrade and humiliate him in front of the world. Do you see this, Keith? This is (and MUCH more!) is what you deserve for not calling me again in a TIMELY mannor. Keith is so pathetic, he whined and cried through our entire session as I told him to spank his tiny itsy bitsy weewee. This faggot even cried as he secretly enjoyed me fucking him up his man cunt deep and hard with my huge strapon, as I laughed right in his loser ear, forcing him to stuff his ripped slutty pantyhose right up his pisshole. Well, Keith, it is time to call your Mistress now, isn't it, you fucking pussy?

As for the rest of you little dicked losers, it is game on and I am not one to hold the back. Call Me now and we can test your pathetic limits.
What others have to say about Mistress Katerina
There are is no feedback at this time