Welcome to the Hottest Phone Sex Site on the Internet!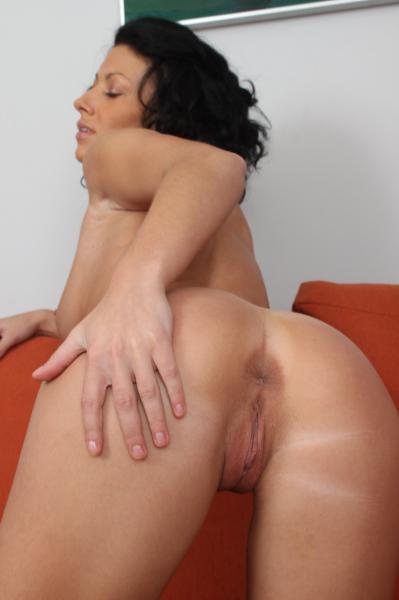 Mistress Carolina
Well hello submissive, my name is Goddess Carolina. I am a full time Mistress who not only dresses the part but who also take great pleasure in training my submissives ass. I enjoy chastity training, orgasm denial, and a variety of other fetishes. Most of my clients tend to be into experienced domination but I also cater to beginners. lf you are looking to serve a truly creative and experienced Mistress give me a call at 1-800-485-9561.

Some of my other phone sex specialties include: Foot fetish phone sex, face sitting phone sex, bdsm phone sex, sph phone sex, humiliation phone sex, giantess phone sex, small penis humiliation phone sex, strap on phone sex, bbc phone sex, cuckold phone sex, financial domination phone sex, spanking phone sex, sissy phone sex and more!
I am usually available most days and evenings. Call 1-800-485-9561 now!
Mistress Carolina's Latest Pictures
Mistress Carolina's Latest Shouts
I want to be worshiped. This goddess requires very obedient submissives.
posted 10 years, 2 months ago
I need a sissy slut to entertain me for a while.
posted 10 years, 7 months ago
Hello slave Mistress Carolina here to take total control of you and all your need . So give me Mistress Carolina a call and let take you to your limit. And turn you into my sissy slut cock sucker.
posted 10 years, 11 months ago
Be daring. Do what you've never done before but always wanted to try. Let me take all control.
posted 10 years, 11 months ago
I love sexy cross dressing sluts!
posted 10 years, 12 months ago
My ass needs to be worshiped... And your ass needs to be stuffed.
posted 11 years, 1 month ago
I just bought some new toys and need a submissive to try them out on.
posted 11 years, 4 months ago
Who wants to be treated like a pathetic little ass slut? Come to Mistress...
posted 11 years, 4 months ago
i've been think about having a little get together with some of my dominant girlfriends and myself. We need a couple subs that would be willing to do anything.
posted 11 years, 9 months ago
Feeling naughty? Come. Give me all the control.
posted 11 years, 10 months ago
I'd like to torture and tease an eager submissive for a while.
posted 11 years, 11 months ago
Come. Be bound. Let me have complete control.
posted 12 years ago
I need a submissive to use and abuse.
posted 12 years, 3 months ago
I need to be entertained by a sissy.
posted 12 years, 4 months ago
Mistress Carolina's Latest Audio
There is no audio at this time
Mistress Carolina's Private Blog
One's good but three is better
Mar 22, 2011
Not so long ago I had three of my top slaves all come over at the same time. I was feeling naughty and wanted to put on a bit of a show for myself. I had one slave busy himself with shinning my thigh high black 8 inch boots while the other was told to worship my ass and the other slut was spreading his fuck hole begging for my strap on cock. It was an intoxicating sense of power to have all three sluts doing as I demanded. My boot cleaner was running his tongue over the arches and heels of my boots while he was leashed,collared and plugged at my side. My ass worshiper spread my cheeks gently while he was told to tongue my asshole. As he'd slide his tongue deep into my asshole I'd push my cock into my other sluts ass that was bent over in front of me. That may have been the hardest I'd ever fucked his hole. All three were sure to have all my demands met promptly and all three did such a great job being my subs that at the end of the evening they were each lined up at the foot of my bed and were given 10 lashing each from my favorite crop.
My Affection For Panty Sluts
Mar 11, 2011
It's not very often that this mistress confesses her affections for anyone that serves me. However, I feel that I must let the panty sluts of the world know that you look hot in mine and other women's panties. The way the fabric looks against you're throbbing cock. The way your bum cheeks are hugged by the lace and how sometimes I can see the outline of the butt plug I've stuffed in your hot fuck hole through the fabric. I have a huge collection of panties some clean, some dirty, all the colors of the rainbow, all different cuts and styles. Panty sluts come to mistress. It is time to get into something sexy and play...
What others have to say about Mistress Carolina
Very open minded and creative. Love her! -
Just got off the phone with her. She is amazing! Beautiful, seductive young voice. She can be rough if you like, but gentle as well. Someone who you can explore fantasies with no matter what they are, and very sensual. Five stars! - Marquie