Welcome to the Hottest Phone Sex Site on the Internet!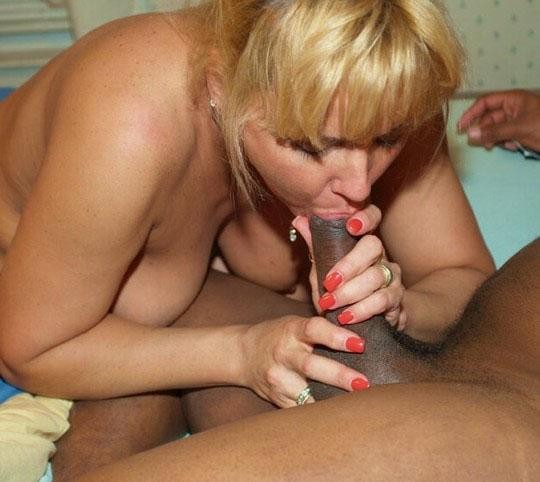 Lucille
So yes my cuckold husband get's to sit back and watch me get fucked by big black cocks. He is denied the privledge of fucking me due to his inadequate cock size. Whether you are a fluffer or the type of cuckold that just get's to sit back and watch the action regardless, I love to talk about all types of cuckolding. Besides you have nothing better to do with your time then to talk to me while your wife is out getting fucked. I can be a nice or nasty bitch. I will say the bigger the cock the happier I am.
I am available most days and weekends.
Lucille's Latest Pictures
There are no gallery images at this time
Lucille's Latest Shouts
There are no shouts at this time
Lucille's Latest Audio
There is no audio at this time
Lucille's Private Blog
BBC is the ONLY Way to Get Satisfied!
Jun 10, 2015
I was in the mood to get fucked properly last night, so I went to the club and picked up two good looking black guys who I were sure could get the job done.

I had them follow me home to my place. Before leaving the club I'd called my cuckhold husband and told him to be ready for me and my new friends by the time we arrived back home in about 30 minutes.

When we arrived at my place, my cuckhold husband was dressed up in his garters, thigh highs, and a short frilly skirt that let his ass peek out from below. He also had on his sky high heels and bustier. I love him dressed up like a whore looking sissy, since his cock is too pathetic to please any real woman.

My two black boyfriends started teasing him and making fun of him. It's such a turn on for me to hear my real men lovers humiliate him. After a bit of teasing, I told my cuckhold to get me ready. He layed me on the bed, spread my legs and proceeded to lick my cunt and ass to get them both good and wet and ready for those manly cocks that would be fucking me soon. Then, he got on his knees and sucked off my two black lovers. One guy had a 10" cock and the other had a 10 1/2 cock that was big and thick around.

BBC #1 sat down on the sofa and mounted him. He stretched and filled my pussy as I rode up on down on that massive cock. Next, BBC#2 got behind me and plunged his manly 10 1/2" cock up my hot tight ass. My ass and cunt were stretched to their extremes. They were fucking me hard and deep like only real men can fuck a woman. And of course this was all happening while my sissy cuckhold was watching us.

Finally after hours of being fucked, my BBC's came inside my ass and cunt. My little cuckhold took over and sucked out all the thick out cum and cleaned me properly.

So what are you waiting for? Call me now for some hot BBC and cuckhold action.
It's Been a BBC Weekend
Jun 01, 2014
I had a long week and thought it would be great to work out some aggressions from the week by showing my cuckhold husband how a REAL man relaxes a woman.

I started on Friday night. On the way home from work I picked up one of my favorite Black boyfriends. Once I walked in the door of my home I told my pathetic husband to get my friend ready to fuck me properly.

He's such a well trained little cuckhold. He dropped to his knees in front of my guy, unzipped his pants and started working on that gorgeous manly cock with his mouth. Once my cuckhold husband cock my boyfriends cock good and hard, then I let him suck my clit for awhile. Next he spread my legs and guided that big 11 1/2" real man's cock deep into my hungry pussy.

I ordered my husband to stand by the bed and watch how real man's cock gets the job done to fuck a woman the right way. My big black boyfriend fucked me good and hard and then shot his thick, hot load inside me. He had so much cum that it was flowing out of my cunt down my thighs.

My cuckhold hubby doesn't even need to be instructed anymore. He knows when I'm done getting fucked to lick out all that creamy cum from my pussy and make sure I'm good and clean.

It was a great way to start the weekend, but Saturday was even better. My favorite BBC from Friday spent the night and then on Saturday invited a mutual friend over. Another BBC who really knows how to use his BIG THICK cock.

This time my cuckhold husband was going to be more involved. He sucked off both my friends. Then my new Saturday night BBC fucked me with his 8" round cock and filled me with his load. My cuckhold hubby was licking me clean and at the same time my other guy was fucking his ass. Then he took that big cock, shoved it into hubby's mouth and filled him with thick, hot, cum, making him gag.

I love when my BBC friends show him how real cocks work. It was a really hot weekend for me.

Call me now for your cuckhold fantasy.
I want that big black dick!
Jan 20, 2012
Yes, I do love a big thick black cock. I love to lick and swallow that shaft while you are watching my every movement. You know you love to watch my tongue slide up and down as you are tied there, strapped to the chair, struggling to get closer and have your own taste. Just think, this dick is all mine! That's right you little sissy cocksucker, see all of that silky wet precum. Watch as I lick it off of it and savor the taste.

Of course, the only way this dick could be any better is if I was riding it and sucking on a second one. I love to have all of those wet little holes of mine plugged up by those dicks. Now, ideally, all three of my holes filled would just make me cum over and over again.

I can see how much you enjoy that thought! Look how hard that tiny little pecker of yours got just thinking about it! All 4" of it is standing at attention. I can't believe you actually call that worthless little thing a dick. More of a noodle if you ask me. You almost wet yourself watching me suck his dick the other day, now, didn't you? Your precum was running down to your marble sized balls and under your ass and you look like you wet your little sissy boy panties.

Now, the next time you want to suck on a dick, you had better not try to touch it without asking or you will be tied to that chair again, only this time, the teasing may last for days! OK? Nod your stupid head so that I know you understand. Good, now, tilt your head back and open that mouth. I have a pussy full of cum and you had better suck it out right now.

Oh, and don't forget! You had better make me cum hard or your won't get fucked by that big black cock for your dessert!
My Friday night BBC Bar Action
Jun 29, 2013
Friday night is my favorite night of the week. I love to get dressed up, and hit a local bar or two. My favorite treat at the bar is some BBC from hard, young, stud!

This Friday was no exception. I wore a skimpy little dress that barely covered my round ass, and of course I didn't wear any panties. I was the bar for about 20 minutes, and then I spotted my next BBC conquest. He was hot looking: 6'2, broad shoulders, small waist, and I could see he a cock that went for days.

I walked up to him and admired his fine physique, and he admired my nice round ass. As the music was playing I made sure to rub my ass up against his soon to be throbbing manhood.

I took him by the hand and led him to the bathrooms. The women's restroom was too crowded, so we slipped into a stall in the men's room. I unbuckled his pants and freed his big 10" long black cock. I sat on the toilet while I sucked and fucked that gorgeous hunk of cock, taking him all the way down my throat to his balls.

Once he was good and wet, I got up and sat him on the toilet...then I sat down on that big black joystick of his and rode him till he filled me with loads of his hot passion cream.

After he filled me up, I left him there with is limp dick and headed back home to my near dickless husband. It's Friday, and that's his night to get HIS special treat...He gets to suck and lick out all the hot creamy filling from my ass, and if he does a good job I **MIGHT** let him ejaculate onto himself.
I need a big black dick right now!
Nov 20, 2011
That useless, pathetic fucking husband of mine couldn't please me to save his life! He tried last night, first using his sissy little tongue and then dare to try to put his tiny little nub inside my pussy. All he succeeded in doing was rub my pussy lips with the head of that thing and came all over me. I made him lick up every last drop and suck my sweet little rosebud clit until I came. I wasn't satisfied at all! I felt so unfulfilled that I got up and used the biggest vibrator I had and fucked myself over and over. Still, it wasn't good enough!

What should I do about that! Well, I am going to the local bar in the bad part of town. I am dressing like a total whore, no panties and barely anything else covering this hot body with my 36dd tits! I have been here a lot of times. It is prime stomping ground for well hung black guys and I can have my pick of the lot! They never can resist the sultry sexy blonde who comes on to them like a hooker, but just wants to get fucked by a nice big hard dick! They ply me with drinks, thinking I will need encouragement, but I only sip them for now. I am looking for the perfect specimen for tonight!

I think I see him now, casually standing at the end of the bar, watching the show that I am giving all of them. I notice him as he stares, so I stare right back, daring him to make a move. The music is hot and I am dancing, enticing each and every cock there. They all want a piece of the action, and I am moving around the dance floor from man to man, each copping his own feel, some slipping a finger right between my legs and getting a wet treat. I watched one lick his right after, I almost came on the spot.

Then it was his turn, he was so fucking hot! It took seconds for him to say, you coming with me? I nodded and he grabbed my hand and we left the building. He had a beautiful Cadillac Escalade in the parking lot, the seats were folded down. Finally, I got fucked for the next 4 hours like a whore in the back seat!
All tied up and ready to......cummm
Sep 18, 2011
I left a note on the door to get undressed, put this on and go straight to the bedroom. My husband knows better than to question me and does what he is told.

The bedroom door opens and he walks in, hard as a rock with a cock ring around his puny little dick. He is so easy to excite, but so small, that I always seek pleasure from others. He sees me, tied to our four poster bed, on my hands and knees. His eyes open wide and I can see his smile.

In my mouth is a huge, 13" black cock, I am sucking on it so deep that I am gagging.But that is not all. I am riding another huge cock, only 11" but thick like a can of soda, slamming deep into my pussy.Still, that is not all he sees.There is a third black cock, fucking my ass so hard you hear his balls slapping against my pussy.

My husband looks at me for approval and with a small nod of my head, he starts stroking his small cock, licking his lips and cupping his balls.He watches until told to do otherwise.I start cumming, loud and hard, moaning against that huge cock in my mouth.They start ramming my pussy, ass and mouth at the same time, each cock throbbing,getting ready to explode.

I am so into my own pleasure, that I start cumming so loud, I don't even realize that cum is dripping out of my mouth, ass and onto my pussy, the two cocks filling those holes having cum already and I am waiting for that final cock to explode into my dripping wet cunt.His thick, black cock sends me over the edge and I cum one more explosive time.

They each pull out their sloppy wet cocks and push me down on the bed. I crook my finger at my husband to come to the bedside.His instructions are to suck each cock until it is completely dry sticking his ass up in the air when wanted and then lick my creampie clean.Suck on my pussy and ass until he swallows all of our cum,every single drop.

Only after he is done cleaning us with his mouth and tongue can he lay back and cum on his belly, cleaning that up with his fingers, sucking them dry too!
What others have to say about Lucille
There are is no feedback at this time