Welcome to the Hottest Phone Sex Site on the Internet!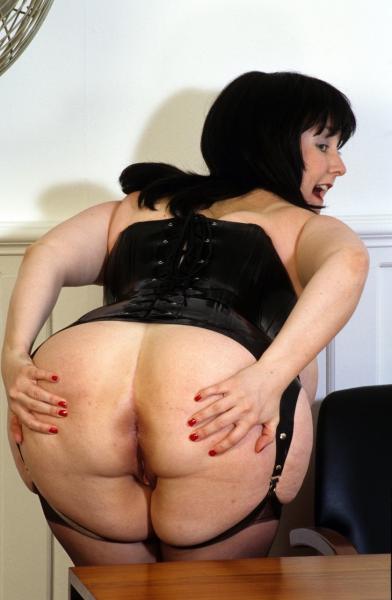 Libby
Hi my name is Libby and I am a larger mature woman who loves butt sex! You name it whether you are a sliding, a finger, toy, hard cock up my ass it does not matter whatever it is it makes me cum hard. I am fortunate enough to have a high sex drive still and yes I love all men. I love to put on a sexy outfit and get real slutty. I am a kinky woman who is up for any type of fantasy or fetish. I love to play with myself over the telephone and I welcome all who would like to join me. Perhaps I can fuck my ass over the telephone for you and make you shoot a hot load of cum for me. Hmm ya just shoot it all over my big ass baby. Want to hear more sweetheart call me at 1-800-485-9561 for some kinky anal phone sex!

Some of my other phone sex specialties include: Humiliation phone sex, cream pie phone sex, ass worship phone sex, mature phone sex, face sitting phone sex, bbw phone sex, big tits phone sex, rim job phone sex, brown shower phone sex, gape phone sex, mom phone sex, gilf phone sex, sph phone sex, sissy phone sex, foot fetish phone sex, scat phone sex, feeder phone sex, no limits phone sex, fat phone sex, big ass phone sex, dp phone sex, ass to mouth phone sex, taboo phone sex and much more!
You can call me at 1-800-485-9561 to see if I am available.
Libby's Latest Pictures
Libby's Latest Shouts
mmmmm my ass is so hot right now i just seen a hard cock all i can think about is getting it wet with my lips & sliding it in my ass... OOOHHH Im going to grind it so deep
posted 8 years, 1 month ago
Just on the couch watching a hot porn.. When I start to get horny. I strip down to my panties. pinching my nipples & playing with my wet panties.. Pulling them up my lips & rubbing my clit... MMM as the wet pussy juice drips into my ass cheeks.I rub my tight pucked hole in between my nice huge ass cheeks.. My fingers slide right in. All I could do is finger fuck my ass & pussy till my pussy explodes mmmmmm finger licking good... Cum kiss my cum glazed lips..
posted 9 years, 1 month ago
Granny was so happy to see the man who mows the lawn. He brought a helper this time. When they were done they came in to get their pay. I was ready with a wet pussy & a hot mouth. They filled me so full of cum. I payed them double. They both said my lawn needed mowing once a week.
posted 9 years, 5 months ago
Not realizing the neighbors had just moved in next door. I was out sun bathing nude. I hear a whistle at the fence so I go introduce my self. Only to find a large cock poking through a hole. Being a granny slut I grabbed it liked it & sucked it soon had pre cum oozing out the head. Mmmm it was so tasty I could not stop. As I swallowed it hole it got harder & harder. To my delight the cock spit a loud to fill my mouth. I sucked it till every last drop was in my mouth. As i finished him off A sigh of relief a cheerful thank you & it was gone. Granny Peggy 1-800-485-9561
posted 10 years, 3 months ago
Libby's Latest Audio
There is no audio at this time
Libby's Private Blog
Granny Peggy gone Wild
May 15, 2012
Granny Peggy would just love to say
Wow what do you do when a granny my age is sexually attracting men & women half my age. Every cock, tongue & toy my ass hole, pussy & mouth can get. With more sex drive than 30 years ago my holes are craving attention. I was so sex starved I fucked the UPS man yesterday. The 3 men working on my house filled all my holes at 1 time. My friend next door is bringing her husbands small dick over so I can teach him how to properly please us. I have just discovered how sexually hot phone sex is.. So cum please Granny or be pleased with your fantasies, fetishes, cocks tongues & toys GRANNYS UP LATE.
Granny Peggy. 1-800-485-9561
What others have to say about Libby
MISTRESS LADY LIBBY,BBB/XXDTC: Her passion, finesse, skills and pizzas; she exquisitely indulges all male sexual desires and assures satiated bliss for all men who unconditionally and willingly surrender to MISTRESS LADY LIBBY'S will and desires. slave e. - e