Welcome to the Hottest Phone Sex Site on the Internet!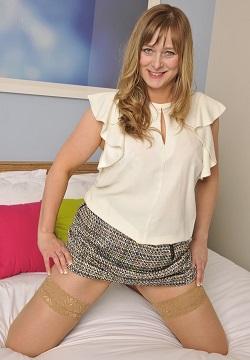 Mommy Melody May
If you are looking for a naughty Mommy you have found one! I specialize in many forms of Mommy role-play including ABDL. Have been caught peeking up my skirt and need a good old fashioned over the knee bare bottom spanking? Perhaps you prefer a Mommy who is nurturing and loves to cuddle. Do you like bed time stories and sweet lullabies? Do you have a breast feeding fetish and love nuzzling in between Mommy's boosoms?

Are you someone who gets off on being dressed up in a pink frilly dress and being forced to wear a diaper? Don't worry if you make a mess Mommy will bring you into her sweet smelling nursery and change you. Of course we won't forget to powder that bottom of yours. If this all seems to much for you and you are you simply looking for some erotic talk with a hot and horny Mommy don't be afraid to call me. I don't bite unless you ask me me to!

Whatever your fetish is give me a shout for the best Abdl Mommy phone sex at 1-800-485-9561

Specializing in: mommy phone sex, messy phone sex, furry phone sex, age regression phone sex, role-play phone sex, spanking phone sex, anal phone sex, abdl phone sex, fetish phone sex, cuddling phone sex, sissy phone sex, babysitter phone sex, mature phone sex, milf phone sex, kinky phone sex, nurturing phone sex, strict mommy phone sex, corporal punishment phone sex, bedtime story phone sex, infantilism phone sex, incontinence phone sex, age regression phone sex, adult baby fetish, diaper humiliation phone sex, adult nursery phone sex, pee fetish phone sex, poppy fetish phone sex,
Call 1-800-485-9561 to see if I am available.
Mommy Melody May's Latest Pictures
Mommy Melody May's Latest Shouts
There are no shouts at this time
Mommy Melody May's Latest Audio
There is no audio at this time
Mommy Melody May's Private Blog
There are no shouts at this time
What others have to say about Mommy Melody May
There are is no feedback at this time