Welcome to the Hottest Phone Sex Site on the Internet!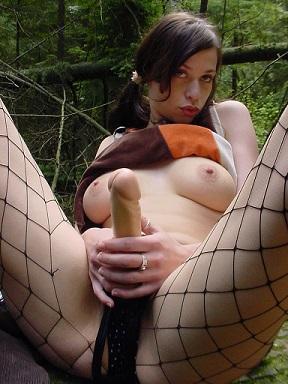 Strap-On Amelia
Are you a sissy that needs to be pegged? I see how hungry your eyes are as you stare at my strap-on cock. Do you want to be my little cock sucker? I bet you would look so pretty in pick. Here, I think we should put you in pig tails and of course let's not forget the red cock sucking lipstick. Now come over here get on your knees and show me just what your mouth was made for.

Are you feeling totally humiliated knowing that a girl my age could have such control over you? Well guess what, I can't wait to bend you over and fuck your slutty holes. I think that is exactly what you need. A good hard sissy fucking. Oh don't be scared sissy whimpering won't make my strap-on any smaller. Just take it like a good slut and before you know it you will be a pro.

Want to hear more? Call 1-800-485-9561 and ask to speak with Strap-On Amelia.

Some of my other specialties include: small penis humiliation phone sex, sissy phone sex, domination phone sex, crossdressing phone sex, cuckold phone sex, unrestricted phone sex, no limits phone sex, tease and denial phone sex, cum eating phone sex, financial domination phone sex, strap on phone sex, anal training phone sex, humiliation phone sex, sensual domination phone sex, foot fetish phone sex, boot worship phone sex, leg worship phone sex, chastity phone sex, age play phone sex, femdom phone sex, teen phone sex, pegging phone sex, sissy training phone sex and more!
Call 1-800-485-9561 to see if I am available.
Strap-On Amelia's Latest Pictures
Strap-On Amelia's Latest Shouts
There are no shouts at this time
Strap-On Amelia's Latest Audio
There is no audio at this time
Strap-On Amelia's Private Blog
There are no shouts at this time
What others have to say about Strap-On Amelia
Spoke with Amelia Once, she did a good job. She's in between dominant and laid-back. We spoke about her fucking me with a strap on. - Thomas