Welcome to the Hottest Phone Sex Site on the Internet!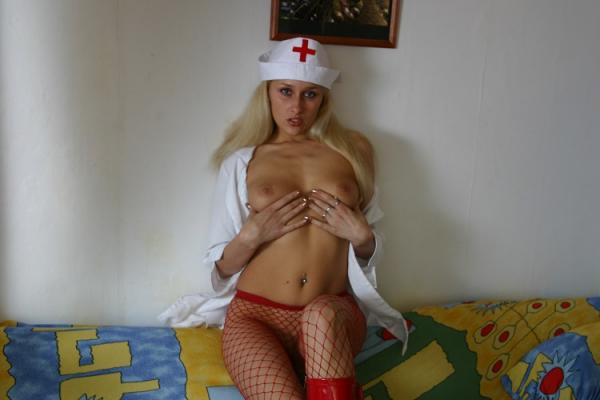 Naughty Nurse Mia
Well hello there. Are you in the mood to play doctor or would you like this naughty nurse to give you her own full medical exam? I am nurse Mia and I cater to your medical phone sex fetishes and fantasies. The more details you give me in regards to your medical phone sex fetish the better I can cater to your needs. Call me at 1-800-485-9561 for some medical fetish phone sex.

Leg worship, Ass worship, Foot worship, Body Worship, Teasing and denial, Orgasm denial, Masturbation instruction, guided masturbation, masturbatrix training, panty fetish, pantyhose fetish, heels and stockings, men wearing panties, small penis humiliation, verbal humiliation, masturbation humiliation, cuckold humiliation, group humiliation, armpit/body odour humiliation, pervert humiliation, foot fetish, shoe fetish, boot fetish, boot licking, boot worship, shoe dangling, toe sucking, shoe domination, messy (food stepping) crush fetish, cuckolding, slut wife, feminization, sissification, crossdressing, sissy maid training, cock teasing, panty-teasing, teasing, medical fetish, breast enlargement, transformation fetish, giantess, shrinking, anal training, boot camp fantasies, gloves and hands fetish, smoking fetish, body worship, tease, male chastity, orgasm edging, panty fetish, public humiliation, strapon phone sex, Sci-Fi Fantasies, tickling, strap on pegging, foot worship, and more!
Call 1-800-485-9561 to see if I am available.
Naughty Nurse Mia's Latest Pictures
Naughty Nurse Mia's Latest Shouts
There are no shouts at this time
Naughty Nurse Mia's Latest Audio
There is no audio at this time
Naughty Nurse Mia's Private Blog
There are no shouts at this time
What others have to say about Naughty Nurse Mia
There are is no feedback at this time