Welcome to the Hottest Phone Sex Site on the Internet!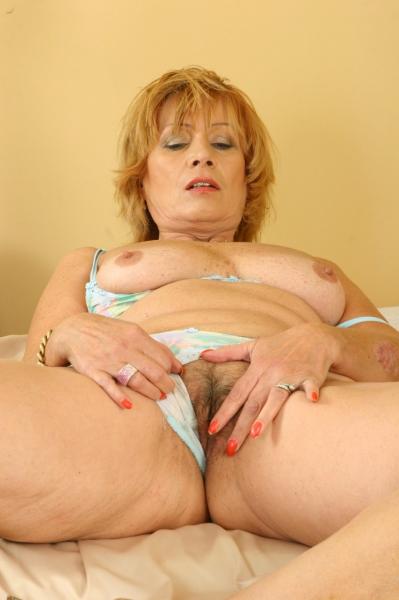 Catherine Louise
Hmm cum here honey and let me lay back and spread my legs so you can bury your face in this nice bush of mine. I love a man who loves oral sex and who likes to role play. I love to wear high heels, stockings and lingerie.

I do mommy and auntie calls and I do them well. I am a no taboo woman with a good imagination who loves to get off. Call me for some hot phone fun.


I welcome all types of phone sex role playing. My specialties are hairy pussy phone sex, sissy phone sex, spanking phone sex, mature phone sex, guided masturbation phone sex, humiliation phone sex, milf phone sex, mommy phone sex, abdl phone sex, taboo phone sex, fetish phone sex, gilf phone sex and anything goes phone sex.
Call 1-800-485-9561 to see if I am available.
Catherine Louise's Latest Pictures
Catherine Louise's Latest Shouts
Call me and listen to me finger my wet hairy pussy. There's nothing like cumming hard all over my fingers and licking them clean afterwards. Call me so I can be a nasty whore just for you.
posted 2 years, 9 months ago
This summer I am hornier than ever. The older I get, the nastier I get. Call me and make me your mature slut. Tell me all the dirty things you want us to do together. All my holes are waiting.
posted 2 years, 10 months ago
Looking at my juicy hairy pussy makes you rock hard doesn't it. That's ok baby. You can come closer. I don't bite, unless you ask me to. Call me so we can bring each other to earth shattering orgasms. Call me now lover.
posted 2 years, 11 months ago
I'm hot, horny and I'm up for anything. I just can't get enough cock. If you're looking for a great time with a mature woman, call me.
posted 3 years, 1 month ago
Do you want to fuck an uninhibited older woman? My hairy pussy is multi-orgasmic and it's aching for release. Call me for a no holds barred experience that you won't ever forget.
posted 3 years, 1 month ago
Does the sight of my hairy cunt make your cock rock hard? Cum here and make me your whore. I'm into all things taboo. I'll be your slut, your mommy, your aunt-- whatever you want me to be lover.
posted 3 years, 3 months ago
My cunt is aching to be pounded by a hard cock. My panties are wet from all my pussy juices dripping out of me. I am a no holds barred whore who enjoys men that worship my mature hairy cunt. Call me.
posted 3 years, 3 months ago
Does the sight of my hairy pussy make your cock throbbing hard? Are you aching for release? Call me and tell me all the nasty things you want to do to me and I to you.
posted 3 years, 3 months ago
My hairy pussy is still dripping from the gangbang pounding I received yesterday.The men at my gym are insatiable. Call me to hear me finger fucking my cock hungry cunt.
posted 3 years, 4 months ago
My younger lover is out of town and I'm in heat for younger cock. Cum and sink yourself balls deep into me baby. I want to lick my juices off of your throbbing cock and your sexy face. Call me lover.
posted 3 years, 4 months ago
Does my hairy pussy make your cock hard? Come here and bury your face in it to taste my juices.
posted 3 years, 6 months ago
Catherine Louise's Latest Audio
There is no audio at this time
Catherine Louise's Private Blog
Shopping surprise
Dec 08, 2017
Yesterday I was out Christmas shopping when I almost literally ran into a friend of my ex-husband's that I had not seen in years.

We agreed to grab some coffee and after sitting down we began catching up with each others lives. About 10 minutes into our conversation he dropped a bombshell by saying
"You know I always have had the biggest crush on you"

I almost choked on my coffee as I had no clue that he liked me in that way. I myself always found him to be extremely hot and time had been kind to him as he still looked to be in his early 30s even though he was a decade older.

I asked with a wink "How big of a crush?"

He answered this by opening his coat and legs to which I saw a huge bulge in his pants. I instinctly licked my lips as I felt my nipples harden and my pussy start to get wet.

I asked "Would you like to come to my place to catch up some more".

He nodded and we left the coffee shop out to the parking lot. As I got into my car I told him "follow me".

After entering my front door, I dropped my bags, took off my coat, got down on my knees and as I unzipped his pants I said "lock the door baby".

His cock must be 10 inches long and I could not completely wrap my fingers around it. I began to lick the tip of it as I played with his balls. He moaned "mmmm yes, that's the way" as he lifted my shirt and bra. He started tweaking my nipples as I moaned and opened wide to slide his beautiful cock into my mouth.

To be continued...
I can't get enough.
Dec 08, 2017
I have lost 9 pounds the last 2 months. I don't know if it's all the exercise or all of the fucking that I have been doing with my hot lover neighbour.

He is going out of town for the holidays and the thought of him being gone makes my pussy that much more ravenous for his big hard cock.

While he is balls deep in me, my pussy is his. He will get me to the brink of cumming hard then he'll slow down and fuck me with only the tip of his cock. He asks me "whose pussy is this? Tell me you slut, whose pussy is this". I scream out "It's your pussy, please don't stop fucking me. I want to cum hard on your cock baby". He then proceeds to pound my pussy soo hard that the smacking of our bodies is all I can hear as I go into all over body convulsions as my orgasm explodes out of my pussy.

I'm going to miss his cock when he's gone.
What others have to say about Catherine Louise
There are is no feedback at this time