Welcome to the Hottest Phone Sex Site on the Internet!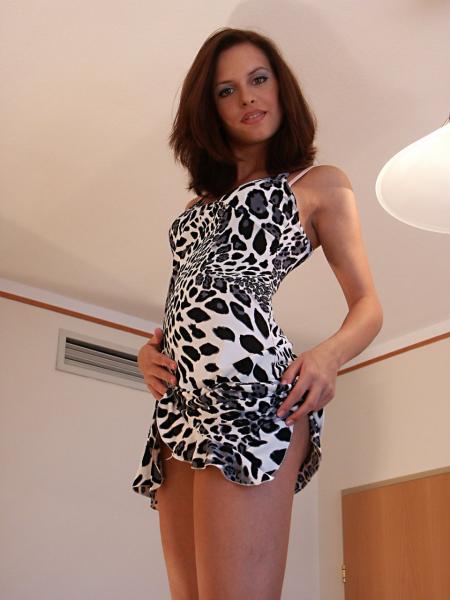 Demi
Hey guys I am a long legged brunette who loves to have every inch of her body played with, sucked and teased. I can be naughty and nice. Don't let my sweet innocent smile fool you.

I love to shock guys by showing them just how dirty I can get... I truly am a no limits phone sex girl. Bring me any and all of your most taboo, fetish sex fantasies and I'll be sure to make your fantasy feel like a reality. I will be lying in bed waiting for your call.

Some of my other phone sex specialties include:

mommy phone sex, sissy phone sex, foot fetish phone sex, leg worship phone sex, sensual domination phone sex, tease and denial phone sex, guided masturbation phone sex, humiliation phone sex, abdl phone sex, pegging phone sex, chastity phone sex, no limits phone sex, submissive phone sex, and many other types of phone sex fetishes. If you are looking for some fun give me a call at 1-800-485-9561!
Call 1-800-485-9561 to see if I am available.
Demi's Latest Pictures
Demi's Latest Shouts
I want to suck cock. I want to lick, suck and stroke it until I get a mouth full of your creamy goodness.
posted 7 years, 2 months ago
Sluts have all the fun!
posted 7 years, 2 months ago
I want to be fucked in every which way possible.
posted 7 years, 4 months ago
I love the taste of my own cum...
posted 7 years, 8 months ago
Bend me, turn me, twist me, tease me.
posted 7 years, 8 months ago
I want someone who really knows how to pull my hair and...
posted 7 years, 11 months ago
Hi guys. I'm lying in my bed and I want to have some fun...
posted 7 years, 11 months ago
I want someone who really knows how to pull my hair and...
posted 8 years, 1 month ago
Hey Guys! I was daydreaming today about how fun it would be to take more than one cock at the same time. Anyone else ever wanted to do a gang bang?
posted 8 years, 3 months ago
I feel like being tied up tonight...
posted 9 years, 1 month ago
I just learned about tea bagging. I'd love to try it.
posted 9 years, 2 months ago
I love being a tease.
posted 9 years, 3 months ago
I like men that get into my panties!
posted 9 years, 6 months ago
I've been very bad. Somebody needs to give me a spanking.
posted 9 years, 7 months ago
Demi's Latest Audio
There is no audio at this time
Demi's Private Blog
Women
Mar 22, 2011
I remember my first experience with a woman that was older than me. I was 18 and she was 30. I'd met her at a party and everyone was feeling crazy and loose. It all started off as a silly game of truth or dare. Someone dared me to kiss this beautiful blonde older than I was woman and the party. So we did. It was a soft sweet kiss with just a bit of tongue and over way too fast because all eyes were on us. Later on that night I ran into my beautiful voluptuous friend and she asked me if I wanted to go to a park near by just the two of us. I was nervous but still wet from the kiss earlier so I said "yes" and we left. At the park we sat on the first bench we saw and started kissing and touching each other tits. My little pussy was so hot and engorged for her that I couldn't wait for her to touch it. That's when she pushed up the mini skirt I'd worn to the party and got down on her knees while I leaned back and spread my legs on the park bench and she hooked my panties with her finger and pulled them to the side. She was licking and sucking on my clit, and pushing her fingers into my soaking wet pussy. I came within minutes. She was amazing and has always been the reason why I love blondes.
Tea Bagging
Mar 11, 2011
I had this friend tell me he wanted to show me this new sex game he called tea bagging. I'd never heard of it before so I was curious. We'd had casual okay sex a couple of times but nothing crazy. He told me to get naked and lie face up on my bed with my neck just slightly hanging over the edge. I did. He took off all his clothes and brought out his rock hard cock and big cum filled balls and started rubbing his cock against my lips and telling me to stick my tongue out. I was getting so wet seeing how hard his cock was for me. Then he started dipping his big balls into my open mouth. At first I was kind of surprised by how big they were but then all I could think about was trying to get both of them into my mouth. Licking, sucking then being tea bagged by those big beautiful balls was so hot. I was rewarded with a huge load of cum spayed all over my tits. I'd do it again in a second.
What others have to say about Demi
There are is no feedback at this time