Welcome to the Hottest Phone Sex Site on the Internet!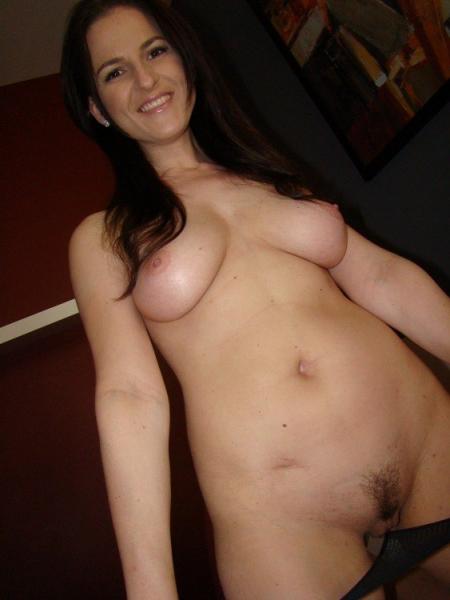 Mommy Ava Marie
Hi honey,

mommy is horny and looking to give you some extra special attention. Why don't you give me a call and let me know if you have been naughty or nice today. I have no limits, no restrictions -- everything is fair play with me, baby. I have a whole closet full of "naughty" toys for those of you who need special attention from this naughty mommy.

So, what do you say... wanna play?

Call me for some hot mommy phone sex at 1-800-485-9561

Some of my other phone sex specialties include: milf phone sex, sensual domination phone sex, cuckold phone sex, mom phone sex, sissy phone sex, no limits phone sex, mature phone sex, spanking phone sex, no taboo phone sex, kinky phone sex, guided masturbation phone sex, abdl phone sex, sph phone sex and more!
Call 1-800-485-9561 to see if I am available.
Mommy Ava Marie's Latest Pictures
Mommy Ava Marie's Latest Shouts
I just got out of a long relaxing bath & need someone to call for some hot Mommy Phonesex to finish me off! I'm still very wet and hot between my legs...I'll put the phone down there so you can hear!
posted 6 years, 10 months ago
Mommy's pouring a nice hot bath for us!!! We can play as long as you want and then you can wash Mommy's hot warm pussy and make sure its exxxtra clean for play time later! XXX Hot Mommy Phone Sex XXX
posted 7 years, 9 months ago
Mommy's got her special little man a very special bed time toy to play with. We can stick it up your little hole together...and then you can suck mommy's titties while she strokes you to sleep!
posted 7 years, 10 months ago
Is there something that you have been needing to talk to Mommy about? I want to hear all about it!Cum sit on my lap and rest your head against Mommy's Titties and tell her! I'll make you feel so good!
posted 8 years ago
Its way past your bedtime and Mommy just rubbed lotion all over her big titties so they are exxxtra soft to lay your head down on while exploring that warm wet smelly spot in betweem Mommys legs. Mauh
posted 8 years, 2 months ago
Mommy just caught your friend from next door looking in my bathroom window while I was in the shower!He left a big mess! Lets invite him over for a play date so we can get to know him better.
posted 8 years, 4 months ago
Cum have Mommy phone sex and tell me all about your day baby! You can sit on my lap and stick your hand in my warm wet spot and we can both rub your special hole and see what happens!
posted 8 years, 9 months ago
Today I brought home an exxxtra special toy for both of us to play with! You will love it! I'm gonna get it all wet and tastey for us while I'm waiting for you to call Mommy for hot naughty phone sex
posted 8 years, 10 months ago
Mommy's feeling exxxtra naughty and wants her special little man to call her for some dirty Mommy phone sex! Let mommy teach you how to get me wet and sticky in between my legs with your fingers.
posted 9 years ago
Who feels like getting into the sandbox and having hot dirty Mommy Phonesex playtime? We can make the sand exxxtra moist with our naughty juices and then rub it all over eachothers special spots!
posted 9 years, 1 month ago
Mommy needs some exxxtra special attention for her wet pussy! I'll just sit back and rub my nice soft boobs while you stick your tounge all the way up my tight moist hole where all that yummy cream is
posted 9 years, 4 months ago
Who needs a spanking on their bare bottom today? Mommy knows you've been very bad...she saw her dirty undies in your toy box...now call Mommy and tell her exxxactly what you have been doing with them!
posted 9 years, 4 months ago
Mammy's got one of your favorite treats ready for you...a nice hot wet pussy! You can suck on it as much as you want and then when your done you can suck on her tities for quench your thirst! Cum call
posted 9 years, 6 months ago
Mommy just got out of the shower and needs to rub baby oil all over her body to keep her skin soft but I'm going to need some little helpers to help with my titties and between my legs! Call Mommy Now
posted 9 years, 6 months ago
This sexy Mommy has been very busy today getting very naughty with all the neighbours. Now I'm all dirty. A ton of cum has soaked right through my pink silk panties and is dripping down my legs. Yummy
posted 9 years, 7 months ago
Have you been jerking off with Mommy's dirty cum stained panties?Your very bad! Call me for Mommy Phone Sex to get punished! Then I'll give you something sweet to suck on after you get you bum spanked
posted 9 years, 8 months ago
Do you need to be hugged and cuddled while Mommy tells you some very naughty dirty bed time stories? You know how tingley my stories make your little dicky feel as you make a mess all over my tittys!
posted 9 years, 10 months ago
Mommy's home and ready to play! You can have your favorite toy to shove up mommy's tight wet holes! Would you like the big long one or the thick vibrater that tickles us in our naughty spots?
posted 9 years, 10 months ago
This Mommy is feeling very hot and bothered today. I had a real good time with all of your sexy friends over the weekend! Give me a call for Hot Mommy Phone Sex and I'll tell you all about it!
posted 9 years, 10 months ago
Mommy Ava Marie's Latest Audio
There is no audio at this time
Mommy Ava Marie's Private Blog
I Know You've Been Watching Me
Mar 20, 2014
A few months ago when I was taking one of my long hot steamy showers I thought I heard something. I looked out and I saw your shadow... I really like it when you watch me. I spend lots of time rubbing my soapy hand in between my thighs and playing with my nipples to get them nice and hard. I imagine how big and hard your cock is when your peeking through the doorway. I make sure to moan louder when my wet fingers penetrate my tight pink hole. This is the point where I need something bigger to satisfy my pussy's hunger and I reach out of the shower and grab my favorite dildo... but just then the phone rings. Its one of my clients! He needs a good phone sex fuck to cum and I need it so bad to! We both start moaning...he wants to bury his face in Mom's pussy and I want to suck his cock... Oh My its so right, your still watching and I like it... I slip the vibrator up my wet dripping ass and sit on it bouncing up and down like its my clients cock.... Now your in the doorway and we see each other while I'm having phone sex and I can't hold it any longer! You watch me squirt my juice as your balls drain a hot creamy load! I hang up the phone and look back and your gone... cum back soon.
Bath Time
Apr 07, 2011
Hi Sweatheart!
Soooo you've been having playtime with all your other friends getting all dirtied up in your sandbox all afternoon making sand statues of Mommy's Titties and her pussy to huh? Oohhh my you are just filthy from head to toes! You go get undressed and Mommy will run us a nice hot steaming bubble bath for both of us to get into so I can rub my hands all over you and clean you up!!! Mommy had some friends over as well and got very dirty to...especially between her legs so we can clean each other up!
First I'm gonna rub lots of slippery soap all over Mommy's hands and I'm gonna wash your chest and spend a little exxxtra time on your cute little nipples. I looove it when they get nice and hard for me...that makes other things hard doesn't it? Now I'm gonna stick your face in mommys soft pillowy titties while I give your hair a good washing...my fingers making their way through every strand of your wet soapy hair. Time to lift up your arms high up in the air so I can rub your sides down and reach around your wet body and wash your back as my nipples and your nipples rub up against each other. Okay now lift up your legs out of the water and let me slide my hands up and down your thighs, calves and feet slowly getting every last spec of dirt washed off. And for the final scrub down get on your knees and spread your legs so I can get my soapy hands inbetween and give your cute dicky and balls a nice gental washing as I let everything slip and slide through my slippery fingers. I'll make sure I get right into your crack and get up your little naughty hole too! Now its Mommy's turn...you know what to do...pick up your phone and tell Mommy how your gonna make her body nice and squeeky clean.
Dirty Panty Theif
Mar 04, 2011
Uuhhh Ooohhhh!
Mommy found out that one of her favorite sweetie pies was a very bad boy and needed his bottom spanked! My next door neighbour Anna came over and said that Tommy had snuck into her house and went through her dirty laundry and got a pair of her filthy used panties and was jerking off with them making a big huge mess! When Anna confronted Tommy and asked what he was doing Tommy walked right up to Anna and lifted up her skirt and stuck his little dick right in her asshole and started fucking Anna the same way as her husband fucks her!Even though it felt good Anna said that after about 20 Minutes she was finally able to get Tommy's dick out of her ass but it was too late.Tommy had already cum hard in Anna's ass and there was so much of it that it was dripping out onto the floor! My neighbour is very clean and she was not happy with this mess so she demanded that Tommy lick up every last drop before he was to be sent home! Tommy got home around two in the afternoon but he said he wanted to go straight up to his room and play with some of Mommy's special toys. It was only about an hour after that when Anna the neighbour had cum over and told me of Tommy's dirty adventure! So upstairs I went to ask my Tommy what he was doing! Well when I walked into his room he was sitting on the floor surrounded by smelly dirty panties of all different sizes and colours! His whole room totally smelled like pussy! I asked him where he got all of these panties and he told me that he had been sneaking in to all of the houses on the street and had been taking them from everyones dirty panty hampers! I promptly took off all of his clothes and mine, put him over my bare legs and spanked his bum and little dicky over and over again untill he promised not to do that again! I think he learned his lesson and after his spanking we took out some of mommy's toys and had some Mommy and Tommy special time.
Have you been bad? Call me for Hot Mommy Phone Sex and let Mommy punish you too!
Mommy's Big Toy Boxxx
Feb 26, 2011
Hi sweetie!!!
Ooohhhhhhh I've missed you sooooo much! Mommy's always thinking about her lil cutie pie when he's not on his phone having hot mommy phone sex!!!
Guess what!!! Daddy just left and hes gonna be gone all night long!!! You know what that means! We get to go to the "special" toy boxxx ...yup thats right...the one in the back of our closet that Daddy and Mommy play in while your watching us in the crack of the door when your supposed to be sleeping...naughty naughty naughty lol!!! We're gonna dig right in and you know what??? You can pick ANY toy you want to play with!!! But before we can do that Mommy is gonna get all prettied up just for you so you can get all those warm fuzzy hard feelings in between your legs even quicker!!! Mommys going to put on some pink lacy crotchless panties and a little wrap around see through top so you can have easy access to her soft heavenly titties...your growing up sooooo fast and you need to suck Mommy's milk out of her titties as much as possible throughout the day so your itty bitty little dicky can grow up to be a big strong cock just like your Daddy's big huge cock!!!
There...Mommy's all ready for play time with her special little titty sucker!!! Time to pick up your phone and call Mommy and tell her what toys you wanna shove in Mommy's warm wet holes!!! We can play as long and as rough as you want!!! Oooohhhh and if your EXXXTRA GOOD for Mommy I may just shove something up your little hole tooo!!!
Do you have a question mor Mommy
Feb 24, 2011
AAaawwwwwww theres my sweet curious little helper!
Ooohhhh whats the matter? Do you have some questions that you just can't ask anybody else? I'm here for you baby. You just go and pick up that phone and dial my phone sex number and Mommy Ava will take such good care of you!!! In the meantime I have prepared a list of my most common questions that all of my sweet horney little helpers keep asking me...

Number one...Mommy Ava...Why does my little dicky get all bigger when you put your hands inbetween my legs? Well thats because dickys loooove warm soft hands and when I start stroking back and forth your dicky needs to grow so it can make my hands even softer with your very special hand cream.

Number two...Mommy Ava...What is all that nummy sweet sticky goo that cums outta my dicky when I wake up in the morning? That goo that comes outta your dicky is called CUM and its soooooo good for you!!!!

Number three...Mommy Ava...where does CUM cum from? All that delicious cum is in your very own cute little sack that hangs behind your weenie dicky. Its always full and ready shoot down your dicky and exxplode in mommy's hands or even straight into Mommy's mouth like you dream about.

Number four...Mommy Ava...Is it okay to eat my own cum? Ooohhhh yes its perfectly fine to eat it as long as you lick up every last drop and don't waste any and always offer to share it with me...Eating your own cum will make your dicky grow even bigger when you get big and strong like all of Mommys boyfriends.

There ya go...all done. Do you feel better now?
What others have to say about Mommy Ava Marie
Best time I've had...First time caller - Ava M. blew my mind. We talked openly and intimately, leading to a real mutual orgasm. I love her honesty, and how easy she is to talk to. Well, I could do without her flipping me the bird - LOL. She is...GREAT !! - John G
Mommy Ava, I was a bad boy before and during our phone call. It was definitely a good stroke session. I hope you enjoyed it too. Next time I promise a longer session and will concentrate on you as well. You are a good disciplining and loving mommy, - Walter