Welcome to the Hottest Phone Sex Site on the Internet!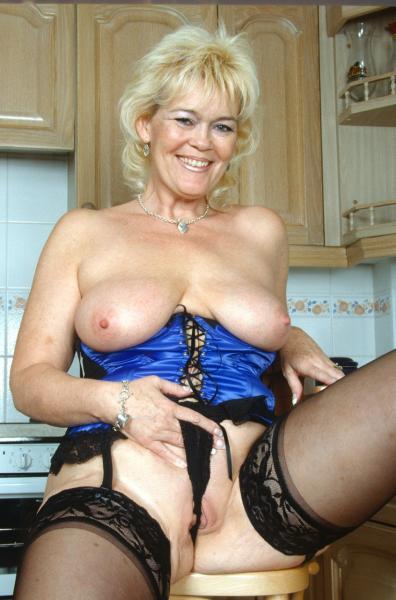 Dolly
Hello to all of you horny ladies and gents. Most would refer to me as a "GILF" Granny I like to fuck. I am a woman who feels age is just a number. I dress well, take care of my body and love to feel sexy. Most of the men I date are much younger then me.

My pussy is always looking for action and I truly enjoy showing all of my younger lovers how to make my pussy squirt and cream all over them. I am an active bisexual women who loves to lick pussy and watch another woman get fucked. If you have ever fantasized about a threesome with a mature woman I am your gal. I love to cum over the telephone so call me so we can get each other off.

some of my other specialties include: granny phone sex, mature phone sex, sissy phone sex, milf phone sex, cuckold phone sex, spanking phone sex, guided masturbation phone sex, no limits phone sex, taboo phone sex, crossdressing phone sex, and more!
I work most evenings and weekends when I am not travelling. You can try to call me in the day to see if I am available but it will just depend on my schedule.
Dolly's Latest Pictures
Dolly's Latest Shouts
Hey there I'm Dolly and I am waiting for YOU to call me for some nasty phone sex. I promise to make you cum and cum back for more!!
posted 4 years, 10 months ago
I love to get fucked by a big cock. I love it even more to laugh at an itty bitty cock while I am being slammed from behind. You sit in the corner, maybe I'll let you cum on my face.
posted 6 years, 11 months ago
Mmmmmm, I'm laying in my bed thinking about how wonderful it would be to wrap my thighs around your head and just rub my pussy all over your face.
posted 6 years, 12 months ago
Granny is horny and ran out of batteries and needs a toy, so turn that big hard toy of yours on and get Granny off NOW!
posted 6 years, 12 months ago
I'm a very horny and hot granny today..I just cant get enough cock. Call me and we can have a very sexy time.
posted 7 years, 5 months ago
Hey guys, I am here and I have a nice tight juicy, extremely wet pussy and ready for you. Cum roll your mushroom tip between my wet flaps.
posted 7 years, 7 months ago
Im super horny today and I wanna have some fun. Call me so I can squirt all over. This stylish granny is ready for some threesome fun. Do you think you can please me? I know I can get you off!
posted 8 years, 5 months ago
Hi there I'm sooo ready to get nasty with you because I'm really wet and horny..mmmm Call me!
posted 8 years, 6 months ago
Hey guys, I am here and would love a naughty chat with you. I am a gorgeous 5 "6" dark haired, cream and peaches complexion MILF with 36D boobs. Come on baby, let's get nasty!
posted 9 years ago
Call me!! I just got out of the shower....I played with my detachable shower head and now I am horny! Show me what you got ;)
posted 9 years, 6 months ago
Dolly's Latest Audio
There is no audio at this time
Dolly's Private Blog
Missin my loving!
Jan 29, 2014
This granny needs a little spank on the ass!! Im so horny this morning and none of my friends are around. I wanna play in a menage a trois! Girls and guys. This Granny needs some cock and pussy.

Call me today!
Cum let me be your mommy!
Jan 28, 2014
If you desire a mommy…a goddess, a dominatrix…MILF, cougar…anything your little heart and hard cock desires…call me! I will help you blow your wad! Whatever your desires, Goddess Brenda Lee has all of the answers!

Call me now at 1-800-485-9561 for hot mommy phone sex today!

XOX

Dolly ;)

1-800-485-9561
Time for some chit chatting
Jan 27, 2014
I just got back from a small vacation in Florida.

I have fully recouped and I am HORNY as hell!! I did get my hands around some young hard cock on my trip. My girlfriends dared me to pick this college boy up. And boy did I!

You know what made him hard? When me and my girlfriend Liza made out. I took the cherry out of my umbrella drink and we swapped it back and forth between our mouths. MMMMMMMmmmm I have to say, it really turned me on too. She cupped my breast with her hand, while I stuck my hand up her tight skirt.

I think he blew a nut then. HeeHeeHee

I sure did have fun! Just thinking about it is making my pussy wet.

Guys or Girls! Call this mature hottie for some FUN TIME!!!
I am finally all caught up!
Jul 11, 2013
I just finished all my chores for the day. I took a shower....

Of course I had to play a little in the shower. I got my adjustable jet nozzle and soaked myself with water. Hitting every sensitive and sweet spot on my body. I lathered up. I am in love with my almond/soy milk body wash! It smells so sweet and good. Then I held the shower head to my already wet pussy and played with the water.

Now I am turned on with nothing to do.

I am on the phone now and wanna have a little fun. Call me so we can play together ;)

~Dolly
I'm very wet today.
Dec 07, 2011
I woke up very horny this morning..Thinking very naughty thoughts.So I got out my favorite vibrating dildo 10 inchs.I gave myself two shaking orgasms.I'm still very wet and horny..Well call me and get in on my fun.I see now that I am insatable.So if you need some mommy nuturing,or hot and nasty mature sex,I'm ready...mmm kisses
Wanna hear about my hot young fuck? He's only 23. Mmmm Yummy!
Dec 03, 2011
I was in the grocery store yesterday.I noticed a very hot muscular young man in the butcher dept..It was instant attraction.I was getting wet right there in the store..He gave a look that lead me to follow him..I was very nervous and so excited.He pulled me into a small little office in back and we feverishly started touching and kissing.I unzipped his fly when i felt just how big and hard his Cock had become..I fell to my knees and sucked him off right then and there.He was still very hard so he bent me over,my pussy was soaking by now.He plunged his his huge cock into me and pounded and fucked my till I sqirted my hot juices all over him..We then heard someone coming,so I quickly got back to my shopping..now I can't wait to go back.. Now I'm ready to hear from you,I can't seem to get enough of the taboo...kisses
I just came
Jul 01, 2013
I just put in my favorite porn. It was a threesome. Every time I watch a porn, I like to imagine ME being in it. Tasting the womans pussy juices while her man toy is pounding her. Just the thought of it is making me horny again!

I absolutely LOVE working the phone lines! Its a dream come true :) I get to explore all my fantasies. I love cumming and squirting while I am on the phone. I really love getting my pussy licked.

I want some more fun and now I am horny again! Will you call so I can cum even more?! I will sit on my bed and play with my tan bare little pussy while talking to you. I want some one to call me and make me soak my bed with my squirting pussy!!!

Call me and make me a hot mess! Mmmmmmmm
What others have to say about Dolly
Gorgeous voice, knows how to talk to a man. Very erotic. Knows just what to say. Experience shows. A true pleaser . - Steve H