Welcome to the Hottest Phone Sex Site on the Internet!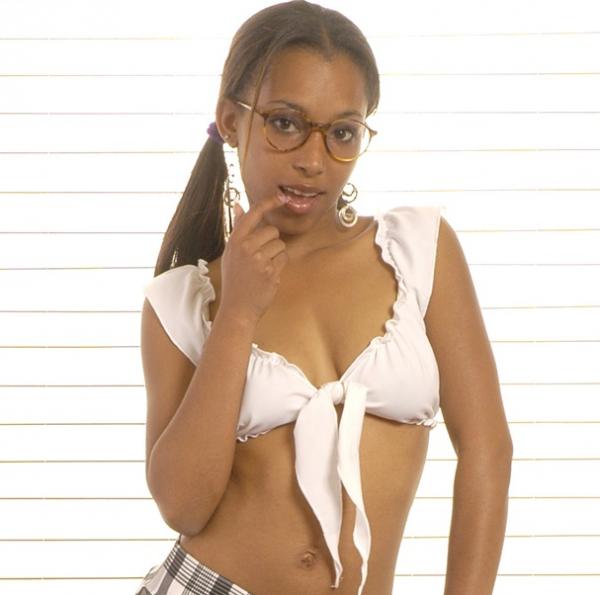 Tinesha Jade
Hey baby why don't you come over here and get a taste of my light skinned sweet chocolate covered cherry. I have a nice round booty, small perky tits, long legs and a wild imagination. I can be freaky, dominant, submissive, and I love to role play.

If you are seeking a phone sex girlfriend who would love to take care of you when you get home I am all yours. If you also enjoy having deep meaningful conversations I also have you covered. Treat yourself today and Call me at 1-800-485-9561 for some freaky hot ebony phone sex.

Some of my other phone sex specialties include: Anal phone sex, submissive phone sex, black ass phone sex, small tits phone sex, exotic phone sex, sissy phone sex, femdom phone sex, sph phone sex, giantess phone sex, gfe experience, wrestling phone sex, tease and denial phone sex, strip tease phone sex, leg fetish phone sex, tickle phone sex, foot fetish phone sex, sensual domination phone sex and more!
Call 1-800-485-9561 to see if I am available.
Tinesha Jade's Latest Pictures
Tinesha Jade's Latest Shouts
It's a lazy day so I just want to play with myself all day. Wish you were here to play with me....or at least watch me. Don't you want to watch me? Or maybe you'll let me play with you??
posted 10 years, 6 months ago
Call me for strapon mistress sex...I want to dominate you cock tonight and teach you how to be a submissive slut to your mistress..Call me RIGHT NOW...I'm always looking for a new slave......
posted 10 years, 7 months ago
It's a great day for a great phone fuck! I'm ready to cum, r u?
posted 10 years, 7 months ago
Call Tinesha for black girl phone sex. I want to fuck tonight!!
posted 10 years, 8 months ago
My hot black pussy is craving a hot phone fuck session. I want to satisfy your cock with my mouth!
posted 11 years ago
I need to be dominated by a big hard cock right NOW! I want to feel it in my throat, between my tits, and in my pussy! Can you help me? Then call me, my chocolate cunt is waiting for you.....
posted 11 years, 1 month ago
Black pussy is amazing. I know that you want to give it a try. Call me....I'll break you in nice and easy.....
posted 11 years, 2 months ago
Hi, do you have a dark twisted fantasy that you want to share with someone? I'd love to hear your kinky sex stories.....if you tell me yours, then I'll tell you mine.....
posted 11 years, 3 months ago
There's no need to call anyone else to satisfy your PHONE SEX fantasy...I'm here and I'm willing to please. Call Tinesha today for ebony & ivory phone sex!
posted 11 years, 4 months ago
Sorry to keep you waiting but I'm here and I'm ready to please you. Call me, I'll do whatever you want. My black pussy belongs to you!
posted 11 years, 7 months ago
Let's have orgasm denial phone sex!! I want to get you all worked up, only to take away your pleasure..Sound like fun? Call Tinisha and let's have fun!!
posted 11 years, 10 months ago
Make me ur black cock slut...I want to be a slave to your cock. Call me and make me your submissive black slut....
posted 12 years ago
Don't you want to talk to me? I don't bite, at least not until after the first call :)
posted 12 years, 1 month ago
I know that you're secretly fantasizing about fucking a black girl...so call me! I can keep a secret :)
posted 12 years, 1 month ago
I just got a bikini wax. But right now, I want to wax something else! Can I wax your cock with my wet, hot mouth. Cum give me your cock!
posted 12 years, 2 months ago
I don't care if you have a wife or a girlfriend, your dick belongs to me. I want every inch of that cock. Call Tinesha for black girl phone sex. Find out if what they say about black girls is true...
posted 12 years, 4 months ago
My black pussy is craving a hard cock to play with. Can you help me? I hope so! Call Tinesha for an amazing interracial sex experience :)
posted 12 years, 7 months ago
Let's have anal phone sex! Don't fuck my pussy, fuck my ass hard with your throbbing cock. I want u to make me scream for mercy.
posted 12 years, 8 months ago
Domination sex is nothing to be ashamed about...after all, no pain, no gain! I've got the nipple clips and handcuffs, now all I need is you. Call me today so I can be your submissive phone sex slut!
posted 12 years, 9 months ago
Tinesha Jade's Latest Audio
There is no audio at this time
Tinesha Jade's Private Blog
Cumslut Phone Sex
May 06, 2011
I'm craving hot cum loads all over my body. Why don't you call me and tell me some cum slut fantasies!

Don't you want to fantasize with me about you and your friends getting your cocks sucked off by me and then cumming all over me? I want you guys to cum all over my tits, in my mouth, in my hair...you name it, you can cum on it.

Doesn't that sound like fun?!
Interracial Phone Sex
Apr 27, 2011
I'm sitting here trying to remember the last time I had some good sex with a white guy and it's been a while. I'd love for you to call me so we can talk about all the nasty things that we want to do with each other.

I'm dying to feel your throbbing cock in my mouth, pussy, and ass! I can't get enough of you. I want to feel you deep inside of me.

I'd love to hear from the white guys out there. Call Tinesha today so we can have down and dirty INTERRACIAL phone sex RIGHT NOW :)
I Love a Cuckold!!!!
Apr 24, 2011
Are you a pathetic little wimp who stands by while your wife gets fucked by another man? Then your just the guy that I'm looking for :)

I want you to call me so we can discuss why your so pathetic and why no one wants to fuck you!

Better get your wallet out for this one......you're so pathetic we could be talking for hours.....
I want u to....
Apr 20, 2011
Close ur eyes....can you feel my hands reaching up your pants? I know that your older....and married, but I don't care. I can't resist u. I want to feel u...all of u. Let's explore our bodies together.

I've seen u watching me so I know that u want what I want: sex so good that ur toes curl and u call me a sexy black bitch! I want to make u lose ur mind with my mouth on your cock and ur cock in my pussy

I want u to tell me how to suck your cock and fuck u. I'm here rubbing my pussy...waiting on u :)
Let Me Satisfy Your Interracial Sex Fantasies....
Apr 17, 2011
I know that you have a secret....you want black pussy! I can keep your secret. I won't tell anyone, not your wife, girlfriend, your friends....NOT ONE SINGLE PERSON!

This will be our secret. I'll let you explore my body and pussy however you want. We can role play, do anal, face fucking, or anything that you want. You could even let your friends play with me for a gang bang.

I'm willing to do whatever to please you. Call me baby!
Did You Miss Me?
Apr 15, 2011
I know you couldn't have missed me as much as I miss your cock!

I miss your cock in and out of my pussy, plunging deeper and deeper with every thrust!

Let's not be a part for a second longer. Call me tonight so you can fuck me with your hard cock.
My little black thongs....
Mar 13, 2011
I have a pair of little black thongs that make my ass look amazing. I love wearing them because they are my good luck thongs. Every time I wear them, I run across some good luck.

Can you see me in them now sweetie, in my sky high Louboutins struting around you? Do you think you would be able to see me better if I bent over and show you my entire snatch?

I know that you would love that. How about if I bent over and let you spank my ass? Not hard because I haven't been a bad girl, just a little naughty.

Why don't you give me a call and tell me what you want to see me do in my little black thongs?
Do you want your cock sucked?
Mar 07, 2011
I have a secret for you...are you ready? I'm a huge lover of big white cock. I know that your used to seeing big black cock on these types of sites but I want to talk about big white cock.

So what I'm a black girl? I still love white cock. I actually got to suck some white cock today!!!

I was at home waiting for the maintenance man to show up because my stupid dishwasher was broken. When I opened the door for the guy, I was shocked at what I saw and immediately wanted his love juices in my mouth. He kept teasing me by squatting down and my eyes obessed over his big cock bulging through his work pants. As he was leaving, I couldn't help myself, I pushed him on the couch and immediately when to work on his cock. I turned into an evil little bitch who couldn't get enough of his cock. I sucked his head nice and hard, then I went down further on his shaft until I was deep throating him and licking his balls at the same time. He kept calling me his black bitch and it made me want to suck harder so I did.

His fingers were running in and out of my box. I was sucking so hard when he shot his load in my mouth, it was almost too much and a few drops ran down my chest. I gave him the ultimate blowjob. Now I need to see what I can break to get him to cum back :)
Don't you want to play with me?!
Mar 04, 2011
I've been feeling a little lonely lately and wanted something to occupy my time. So I went out and got another dildo (u can never have too many).

I was so mesmerized when I saw it in the store. It was a huge cock that vibrates up and down, and round and round. I was so excited because I wasn't sure if I was going to be able to take it all in...but I couldn't wait to get home and try!

So I got home and put in some porn (gotta love John Holmes) and I started to suck on my new cock because I was so hot. I just kept on deep throating it and rubbing my cunt, getting it ready. Finally, I had it al lubed it and was ready to go.

I started putting in the head and I felt a huge rush cum over my body.
The cock was so big but I couldn't stop fucking myself. I managed to get the whole thing inside of me (who knew my pussy was so tight and deep at the same time:)

I layed there on the couch and I kept on fucking myself really hard. I love to have a cock rammed in and out of my pussy! Then I licked my finger so I could stick it up my ass and get that ready...

Don't you want to help fuck me? How about you fuck me with your cock?
TITTY FUCKING......and a little extra
Mar 02, 2011
I LOVE TITTY FUCKING!!

It's so fun to have you sit on top of me and rub your cock in between my titties. I have to suck your cock for a little while so I can get it dripping wet so it will slide up and down my tits. I can't stop myself from sucking on your head every time that hot cock comes toward my face!

My melons are soft and your cock will fit perfectly between them and while you fuck my tits, you better be running your fingers in and out of my wet snatch. I love to be fingered!! Maybe after you fuck my tits and finger my pussy, we can do a 69?

r u up for a little one on one? I know I am. I'm rubbing my clit right now. Cum on baby, don't keep me waiting...
You know you want it!
Feb 28, 2011
Take one look at my juicy round ass and I dare you to say that you don't want like lick my pussy!

Especially when I put my my hot pink high heels with my matching thong, I'll have your cock so rock hard you won't know what to do with yourself!

I want you to take your cock out so I can watch you stroke it. I want to see long deep strokes, that's right, keep going. You got my pussy all wet.

I want to suck you off right now! And after I suck you off, I want you to bend my black ass over and ram that cock deep in my pussy. I'll do whatever you want baby, you just have to promise to cum in my mouth? Can you do that?.......
Let me be your phone sex fantasy
Feb 27, 2011
I feel like being generous today. I want to please you and only you. Today is your special day. I'm known to be kinky and sometimes, bitchy! But today, I feel like being different.

Let me treat you to a personalized phone sex session!

You want your balls sucked? U got it! You want a daddy's girl? U got it! You want hardcore fucking? Then I'm your girl!

Call me so I can give you your ultimate fantasy today!
Who wants to fuck a chocolate queen?
Feb 26, 2011
I am a beautiful black queen who loves to fuck. I like black cock, white cock, hispanic cock...as you can see, I like all cocks! I know how to please my men. I start slow and then build everything up into a passionate fury.

I always make sure that my cock for the night is taken care of. I like to lick it, suck it, stroke it, play with it, you name it, I'll do it to your cock. I have no limitations when it comes to satisfying my cock.

I love to be face fucked, too! I love it when a hard cock is shoved down my throat and touches my tonsils. That's right, I love to gag on cock. I love to face fuck while I'm lying on my back, so you can shove as many fingers as you can into my pussy. Am I turning you on? Is your cock bulging in your pants? Well, don't let all that goodness go to waste. Call me tonight for black girl phone sex. I'm good to the last drop baby!
What others have to say about Tinesha Jade
There are is no feedback at this time